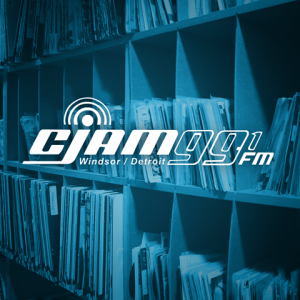 CJAM 99.1 FM launched on July 24, 1974 as an AM station is a campus radio owned by University of Windsor. Brady Holek is the current station manager. CRTC allowed the University to establish a carrier current not-for-profit AM on a frequency of 660 kHz with a 20 w transmitter. CJAM 91.5 was launched in Nov 1983 with an upgraded 50 watt-transmitter. Wattage was increased to 456 w in 1995. The Student Media body's application to change the frequency to 99.1 MHz and decrement the avg. ERP to 456 w approved.
Full List of Ontarian and Canadian FM, AM and Online Radios
Listen CJAM 99.1 FM Windsor, ON Online
Welcome to the community station: Reaching Higher Ground in Windsor and Detroit! Listen CJAM 991. FM online from Windsor, Ontario. Stream may take a moment to load.
Effective radiated power was once again increased to 2,084 w in spring of 2014. Reaching Higher Ground in Windsor and Detroit is the slogan of the FM. Audiences can listen the campus station online with programming info, campus and city news, CJAM Top 30!!! Of the week and more. Volunteering info and online donating platform is also there for the audiences. CJAM 991. FM is on Facebook and Twitter. Here is the website: www.cjam.ca
CJAM-FM 99.1 Programs
| On y va Musique | Metal Health | Blues Time | Voice of Croatia |
| --- | --- | --- | --- |
| Motor City is Burning | Boker Tov | Take Me Down Under | Aggressive Rock |
| Jazz Traditions | Gay So Groovie | Caribbean Riddimz | The Dancehall/Reggae Show |
| Electro Hop | The Trip! | Train to Skaville | A-Bomb's Dance Explosion |
| Everything's No Good | Daybreak in Dixie | Joyful Noise in the Morning | Girlie so Groovie |
| The Beat Junkie Show | Jump Kat Jump | Cowboys and Indies | Positive Amplitude |
| Songlines | Not Your Boys Club | The Urban Flow | – |
| Indie Guitar Swing | Headspace | Productive Confusion | – |
Contact
Tel: 519-971-3630
1-855-344-2526
Email: statcjam@gmail.com