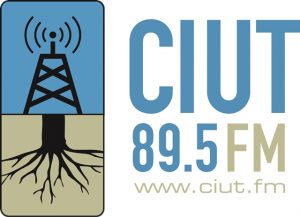 CIUT 89.5 FM launched in Jan 1987 is a campus radio station headquartered in University of Toronto. Legally known as CIUT-FM the channel owned by University of Toronto Community Radio Inc. broadcasts on a frequency of 89.5 FM from its transmitter located at Frist Canadian Place in downtown Toronto. CIUT was introduced as a closed circuit radio at Uni in 1966 from its offices at 91 St. George Street. In March 1986 the student body then (Students Administrative Council of the University of Toronto) received CRTC permissions to operate a student/community radio. It was the second of this nature; CKLN-FM owned by Ryerson was the first one. The student council had permissions to operate the community and campus FM on 89.5 MHz dial using an ERP of 15,000 w. Personal record and collections drawn from Edward Johnson Music Library will serve initially as the main source of musical broadcasts.
Complete List of Ontarian and Canadian Radios
Listen CIUT 89.5 FM Toronto, ON Online
Listen CIUT 89.5 FM: The Sound of Your City online from Toronto, Ontario. Wait as the stream loads.
More About CIUT 89.5 FM
CIUT 89.5 FM was finally launched on Jan 15, 1987 from its studio held at 91 St. George Street. CRTC renewed the license of the channel on Dec 21, 2012 until Aug 31, 2016. In 2014 the long operated 27 years old transmitter expired and was replaced by a brand new one in August 2014. The sound of your city is the slogan of the CIUT 89.5 FM. Programs of the radio include spoken word content, local politics & current events, community activism, healthcare, indigenous people's affairs and music. It hosts The Prophecy, the long running drum and bass show in North America. Audiences can listen the voices from Canada's largest International University and metro-wide radio online with shows info, music submission, station news, community listings, volunteering info and more. Students and community members apart from volunteering can also donate to the CIUT 89.5 FM. Follow the CIUT 89.5 FM on Facebook, Instagram and Twitter. Here is the website: www.ciut.fm
Shows
| We Are U of T | Ultra Latino | What is Hip? | Equalizing X Distort | Veritable Infusion |
| --- | --- | --- | --- | --- |
| The Vibe Collective | Masterplan | Electric Sense | Maximum Rock n' Roll | Higher Ground |
| Turn Out | CIUT Friday Morning | Mixed Bag | Higher Ground | Indigenous Waves |
| Karibuni | Global Rhythms | Hi-Fi Lowdown | Funky Fridays | Groove Concept Radio |
| Island Breeze | Gospel Music Machine | Classical Underground | Dreaming in Stereo | Catwoman |
| Drill Squad | 3 Women | Groove Concept Radio | Club Ned | Hart House Conversations |
| Canadaland | Howl | Bring Ya Eh Game | Hart House Conversations | Democracy Now! |
| John Valenteyn's Blues | Dementia 13 | Detangled | Hi-Fi Lowdown | Career Buzz |
Contact
Address: http://www.ciut.fm/7 Hart House Circle
3rd Floor
Toronto, Ontario
M5S 3H3
Tel: 416 978 0909
Email: ken.stowar@ciut.fm
webcoordinator@ciut.fm