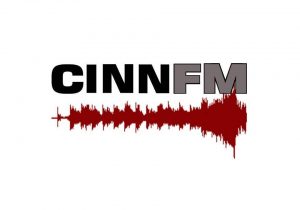 CINN FM established in 1988 is a non-profit community radio operating in Hearst and owned by Radio de l'Epinette Noire. Canadian Radio-television and Telecommunications Commission approved the applicant to set up a French language community station in Hearst using a frequency and ERP of 91.1 MHz and 5,460 w respectively. At that time it was going to be the first Francophone station in Northern Ontario and second to hit the waves outside Quebec.
Complete List of Ontarian and Canadian Stations
Listen CINN 91.9 FM Hearst, ON Online
Welcome to TA Radio! Ecoutez maintenant: Listen CINN 91.9 FM online form Hearst, Ontario. Stream may take a moment to load.

More About CINN 91.9 FM
CINN FM singed on air on Dec 6, 1988, ERP was increased to 17,400 w post CRTC approval in 2015. Radio CINN FM 91.1 is administered by a board of directors under the name of Black Spruce Radio Inc. On-air since December 6, 1988, the mission of the station is to inform, entertain, to unite, raise awareness and give voice to the underprivileged in the Hearst area, from Calstock to Opasatika and Lac St-Thérèse to Jogues. Franco-Ontarian listeners can enjoy the station online with news, blogs, Médias, pics, podcasts, videos, contests and more. Follow the station on Facebook and Twitter. Here is the website: www.cinn911.com
Contact
Address: 1004 Prince Street
CP 2648
Hearst, ON P0L 1N0
Tel: 705 372 1011
1 866 362 5168
Fax: 705 362 7411