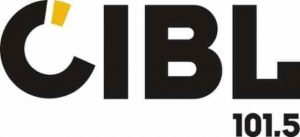 CIBL 101,5 FM is a French language community radio at Montréal owned by Radio Communautaire Francophone de Montréal Inc. Arnaud Larsonneur is currently the DG at Radio-Montréal. Since its creation, it has vibrated the FM band with its original and innovative programming. CIBL 101,5 is a microphone meant for the community of Montreal and touches weekly more than 1,40,000 listeners. CRTC licensed Radio Maisonneuve in 1979 to open a Francophone community FM that would serve the audiences in the districts of Hochelaga, Rosemont, Centre-Sud and Maisonneuve. Frequency and ERP proposed was 99.9 MHz with a wattage of 10 w. Frequency was changed to 104.5 MHz in 1980. Radio-Montreal went on air somewhere in 1980. The commission permitted the Radio communautaire de l'Est Inc. to move to 104.7 MHz in Dec 1988 earlier denied in 1987. ERP was incremented to 315 w in the same approval and transmitter was relocated to Montreal's historical Olympic Village.
Get Full list of Quebec and Canadian FM, AM and Online Radios
Listen CIBL 101,5 FM Montreal, QC Online
Listen Radio-Montréal: CIBL-FM 101.5 online from Montréal, Québec. Stream may take a moment to load.

More About CIBL 101.5 FM
The corporate name of the company was changed to Radio Communautaire Francophone de Montréal Inc. in 1990. Frequency was once again changed to 101.5 and new power for the transmitter was 221 w in 1990. The request of the Radio Communautaire Francophone de Montréal Inc. to get a new dial of 95.1 MHz was rejected by CRTC on July 4, 1997. Average and max. wattages in 2010 were 936 and 2800 watts. CRTC renewed the license of CIBL-FM 101,5 on Aug 28, 2012 until Aug 31, 2017. CIBL 101.5 Montréal puts culture at the heart of the public square. This positioning is inseparable from the mandate of the station: to provide citizen information that encourages reflection and action on the issues related to the daily life of Montréalais. Franco-Quebec listeners can have the CIBL online and may follow it on Facebook, Twitter, Instagram, SoundCloud and YouTube. Here is the website: www.cibl1015.com
CIBL 101,5 FM Programmation
| La matinale | Le retour | Tranquillement pas vite |
| --- | --- | --- |
| Get down Montréal | Le brunch | – |
CIBL 101,5 FM Animateurs
| Julien Poirier-Malo | Marie-Gabrielle Ménard | Anne-Marie Kirouac |
| --- | --- | --- |
| DJ ALexa | Antonine Marie-Eve Pineault | Antoine Cayouette |
Contact
Address: Rue Sainte-Catherine Est
Montreal, Quebec
Tel: +1 514 526 2581
Email: a.larsonneur@cibl1015.com