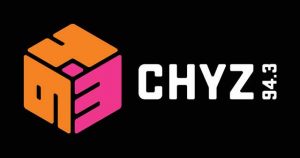 CHYZ 94.3 established in 1997 is the campus radio of Université Laval located in Sainte-Foy, QC. In the beginning the station started its business as closed circuit station. Change de Face! is the catchphrase of the channel. CRTC licensed Réseau Radio Campus Laval to set up an LP French language FM that would air on a frequency of 94.3 MHz using an ERP of 50 w. CHYZ-FM hit the waves in Jan 1997. ERP was increased to 239 w with the relocation of antenna site in 1999. Wattage was increased to 6,000 w in 2003.
 Full List of Quebec and Canadian Radios
Listen CHYZ 94.3 Sainte-Foy, QC Online
Listen CHYZ 94.3 FM online from Sainte-Foy, Quebec. Stream may take a moment to load.
A wide variety of music genres is played by the student and volunteer run radio for the students and community surrounding Université Laval. The power increase approved in 2003 was implemented in Oct 2005 and as a result the reception of the signal is stretched to as far as Greater Quebec area. Nouvelles, CHYZ ARTS, CHYZ Sports, Musique, programmation (Grille Horaire) and contest info and much more online. Follow the station on Facebook, Instagram and Twitter. Here is the website: www.chyz.ca
CHYZ 94.3 Programmation
| La Playlist de Marika Sokoluk | Baseball des | Radio Futura |
| --- | --- | --- |
| EDM | Ondes de choc | Va Chercher le fusil |
| Baseball des Capitales | Les Arshitechs du Son | Les Arshitechs du Son |
| Le Pique-Nique | KlubNacht | Les Arshitechs du Son |
| Punk Détente | Des kiwis et des nerds | Radio Futura |
| Radio Éclectique | Le Tape Deck | Le Pique-Nique |
| Les Arshitechs du son | Ars Macabra | Funk Connection |
| 3600 secondes d'Histoire | West Indies | Thrashcrowd |
| Les Arshitechs du son | Baseball des Capitales | CNUL |
Animateurs
| Marika Sokoluk | Thomas Mailloux | Laurence Ménard | Nicolas Leclerc | Pierre Fortier | – |
| --- | --- | --- | --- | --- | --- |
| Antoine Desrosiers | Fabrice Coulombe | Émilie Rioux | Mathieu «Moths» Gagnon | Guillaume Pepin | – |
Contact
Address: 2305, rue de l'université
Local 0236, Pavillon Maurice-Pollack
Québec (QC)
G1V 0A6
Tel: 418 656 7007
Studio: 418 656 2215
Email: programmation@chyz.ca