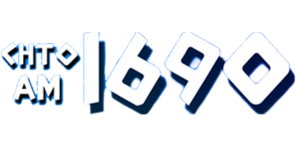 CHTO AM 1690 is a Greek Talk radio owned by Canadian Hellenic Toronto Radio Inc. Toronto's Multicultural Radio is the catchphrase of the CHTO-AM 1690. Launched in Sep 2007 the multilingual and multicultural radio was approved by CRTC on April 4, 2006; 1690 kHz and 1000 watts was the frequency and ERP of the CHTO AM 1690. It was proposed that the commercial AM station would primarily air programs in Greek but would also host spoken word and music for Serb, Bulgarian, Romanian, and Armenian communities. Hellenic owed by Mrs. Vassiliki Maniatakos also stated that it would serve at least five cultural groups with 88% of ethnic content available in six third languages.
More Radios from Ontario and Canada
Listen CHTO AM 1690 Toronto, ON Online
Listen CHTO AM 1690 online from Toronto, Ontario. Wait as the stream loads.
Prior to the launch of CHTO, Hellenic was running a closed circuit radio: CHCR-FM but had to be closed because of cable distribution. With prime focus on Greek listeners the coming soon station would air 126 hours/week out of which 120 would make the local content. With 70% of content in Greek, at least 45% of the schedule would host spoken word. The wattage for daytime was increased to 3,000 in 2009 and was further incremented in 2014 to 6,000 w after the approval of CRTC on Sep 23, 2014. Hellenic's request to install a booster transmitter at Mississauga was also accepted by CRTC on Sep 1, 2016. Audiences can listen daily newsmagazine program, children and women programs, Greek language news bulletins and more online on the official site of CHTO AM 1690. Follow the CHTO AM 1690 on Facebook and Twitter. Here is the website: www.am1690.ca
CHTO AM 1690 Shows
| MOUSIKES PERIPLANISEIS with Bettina Konsta & Valia Tseliou | TRADITIONAL GREEK SONGS | SENDRA with Giorgos Galatsis |
| --- | --- | --- |
| XORIS SYNORA with Takis Koutroumpis | Divine Liturgy | OPA, YPA, LHEO with Valia Tseliou |
| NYXTERINES DIADROMES with George Galatsis & Panagiotis Milonas | THE SWEETEST GOOD MORNING with Valia Tseliou | Greek Music & News with Panagiotis Milonas |
| APOGEVMATINO MAGAZINO with George Galatsis | TO DIKO MAS SAVATOVRADO with Bettina Konsta | PRACTICAL TIPS with Maria Athanassakou |
| HELLAS OLE with George Galatsis and George Dimitrakopoulos | VASIKA….. KALISPERA SAS with Bettina Konsta | EPITHYMIES AND AFIEROSEIS with Bettina Konsta |
CHTO AM 1690 Personalities
| Valia Tseliou | Bettina Konsta | Natasa Charalampopoulou |
| --- | --- | --- |
| Maria Athanasakou | Peter Milonas | Giorgos Galatsis |
Contact
Address: 437 Danforth Avenue – Suite 300
Toronto, Ontario M4K 1P1
Tel: 416 465 1112
Fax: 416 462 1818
Email: info@am1690.ca