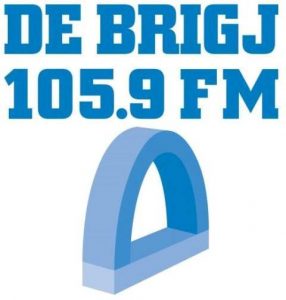 CHPD 105.9 De Brigj (The Bridge) Radio launched on Sep 2, 2003 is Canada's first low-power German language radio owned by Inter-Mennonite Community Council (Mennonite Community Services of Southern Ontario) in Aylmer. Integration & Inclusion through Information & Education sums up the vison and mission of the ethnic radio On Jan 16, 2003 CRTC approved the council to set up a low-power
that would broadcast news, weather, cultural and ethnic programing alongside music and other community based programs. PD in call letters suggest Plaut Dietsch, the Low German embraced and spoken by Russian Mennonites. With a 50-watt transmitter it currently broadcasts on a frequency of 105.9 MHz which was changed in 2005 as the channel flipped from initially adopted 107.7 MHz after the approval of CRTC on May 18, 2005. In the same decision ERP was incremented to 250 watts and antenna height was marginally lowered. CRTC validated the license of the CHPD-FM in July 2010 for a three year term until Aug 31, 2013.
Listen CHPD 105.9 De Brigj Aylmer, ON Online
Welcome to De Brigj 105.9 FM in Southern Ontario.Listen CHPD-FM 105.9 De Brigj online from Aylmer, Ontario. Stream may take a moment to load.
Get More Ontarian and Canadian FM, AM and Online Radios
More About CHPD 105.9 De Brigj
With news and daily dose of info and entertainment De Brigj serves the Mennonite community. Low German communities in Canada and outside are connected through the bridge. CHPD-FM also broadcasts traffic, weather updates, community events, public service announcements and of course a lot of entertaining segments filled with music and humor. Audiences can listen the MCS radio online with podcasts, resources and more. You can also integrate with De Brigj 105.9 FM by visiting the site and make donations if you believe in the charitable cause of MCS. CHPD is available on Facebook. Here is the website: www.mcson.org
Contact
Address: 16 Talbot St E, Aylmer, ON N5H 1H4
Tel: 519 773 8555
519 765 3028
Fax: 519 765 3023
Email: radio@mcson.org