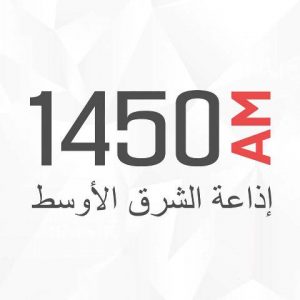 CHOU 1450 AM (Radio Middle East) is a multilingual Class B Arabic radio based in Montreal and owned by Radio Moyen-Orient. Tony Karam is the General Manager.  Canadian Radio-television and Telecommunication Commission permitted Radio Moyen Orient du Canada to open an ethnic commercial station (Radio Middle East) in Montréal market. Arabic station would broadcast on a frequency of 1450 kHz using an ERP of 1,000 w. Radio Moyen-Orient announce that their AM 1450 would serve 10 different ethnic groups with four languages. Around 80% of spoken was dedicated towards Arabic ethic groups in the city. CHOU 1450 AM signed on air on Jan 18, 2007 before debuting in 1996 on an SMCO facility of CISM-FM.
Full List of Radios for Quebecers and Montrealers
Listen CHOU 1450 AM Montreal, QC Online
Listen CHOU 1450 AM (Radio Middle East) live from Montréal, Québec. Wait for the stream to load.

More About CHOU 1450 AM
Transmitter power of CHOU-AM was increased to 2,000 w for day and nighttime in 2008. An LP satellite was also added after the approval of CRTC in 2015. Saint-Leonard transmitter of CHOU-AM 1450 was launched in 2016. Lebanese, Egyptian, Syrian and Maghrebi Arabic music and programming in a various dialects in showcased by CHOU-AM. MENA (Middle East and North Africa) communities enjoy a variety of spoken word programs, and events (cultural and social) covered by Radio Middle East 1450 AM. News programming is borrowed by CHOU-AM form Voice of Lebanon and Monte Carlo Doualiya. Arab Quebecers can have Radio Middle East 1450 AM online with news, music and talk. Follow CHOU 1450 AM on Facebook and Twitter. Here is the website: www.grouprmo.ca/en
Radio Middle East Programmation
| Syrian Program | Armenian Program | Sahseh Maana | MA KHILSIT LI HKAYEH |
| --- | --- | --- | --- |
| Kel Jemaa Btehla | Hit Songs | Non Stop Dance Music | Egyptian Program |
| Retro Songs | News – VDL | Yawmyat | After Midnight |
| Jaw Jnoun | Top Ten | News – MCD | – |
| Every Khamiss at Adonis | La crème de la crème | El Jamaa – Sami Fruits | – |
| Variety Songs | Media Maghreb | Saltana | – |
CHOU 1450 AM Hosts and DJs
| Taghreed | Omama Salame | Nada Abi Hanna | Zeina Karam |
| --- | --- | --- | --- |
| Ghassan Akl | Araxi | Rony Nachef | Georges Salame |
| Dalia El-Masri | Victor Diab | Charbel El-Melhem | Nather Aarshat |
| Marc Samia | Tony Karam | Louis Bchara | Hadeel Balbissi |
| Rola Al-Mondalek | Yousra Chaker | Issam Hammoud | Elias Fattal |
| Roula Sakr | Jennifer Mattar | Samia Aouad Mattar | – |
Contact
Address: 11876, De Meulles street
Montreal, Quebec
H4J 2E6
Tel: 514 745 6789
Mob: (SMS): 514 945 6789
Fax: 514 745 3475
Emails: pdg@1450am.ca
zeina@1450am.ca