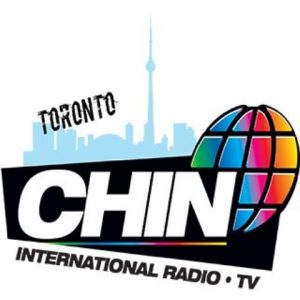 CHIN Radio established in 1967 is a multilingual FM station based in Toronto and owned by CHIN Radio/TV International. Radio 1540 Ltd. after receiving the approval opened the FM using a frequency of 100.7 MHz and an ERP of 50,000 w. Radio 1540 Ltd. was owned by Johnny Lombardi & Partners. CHIN-AM was already active at the time from the studios and offices located at 367 College Street. It was proposed that the multi-cultural radio would broadcast a good amount of ethnic programs. 20% content in foreign language was approved by board in the license renewal in 1968.
Listen CHIN Radio FM 100.7 Toronto, ON Online
Listen CHIN FM 100.7 online from Toronto, Ontario. Wait as the stream gets loaded.
Explore More Canadian and Ontarian Channels
More About CHIN Radio FM 100.7
By the year 1970 the station was broadcasting in 25 languages reaching diverse audiences in the Metropolitan Toronto. The frequency switch to 107.1 was deferred by commission in May 1973. The application to seek 107.1 MHz and an ERP of 40,000 was once again denied by CRTC in 1976. In 1986 the approval was given to increase the ethnic content to 97.2%. Studios were relocated to 622 College, Street in May 1991. ERP was incremented to 8,500 w in 1992. CRTC renewed the license of CHIN-FM on March 28, 2013 to Aug 31, 2019. International Radio is the catchphrase. Listeners can have the content in over 30 languages in Metropolitan Toronto with programs contributing to the causes such as multiculturalism, tolerance, religious and racial freedom, peace and harmony among different cultures. You can follow the CHIN-FM on Facebook, Twitter, Instagram and Twitter. Here is the website: www.chinradio.com
Contact
Address: 30 Murray St, Suite #100
Ottawa, ON K1N-5M4
Canada
Tel: 613 244 0979
Fax: 613 244 3858
Email: chinottawa@chinradio.com