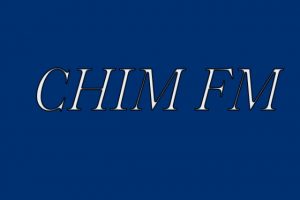 CHIM-FM-6 97.3 MHz Sault Ste. Marie is the satellite station of CHIM-FM: Christian Radio Network in Canada launched in April 1996. Canada's Good News Network is the catchphrase used by the radio. The low power 50-watt transmitter was launched after the approval of nine rebroadcast transmitters by CRTC on Jan 11, 2001. The location of the transmitter was changed in 2007 to 138 East Street. In Oct 2012 CRTC didn't renew the license of the relay station along other 8 transmitters which were going to expire with the expiration of main channel CHIM-FM on Nov 30, 2012.
Listen CHIM-FM-6 97.3 FM Sault Ste. Marie, ON Online
Listen CHIM-FM-6 97.3 online from Sault Ste. Marie, Ontario. Wait as the stream loads.

Full List of Ontarian and Canadian Radios
With the re-launch of CHIM-AM 1710 kHz in Sep 2014 all the repeaters are active now. In 2015 the network expanded to Sudbury, Parry Sound, Orillia, Toronto, Calgary, Edmonton and Vancouver. The vision of the Roger de Brabant, the owner is to build the Christian radio in every district, city and town. Network has a mission to spread the Good News and Word of God all across Canada. MAD Christian Radio Show hosted by Kristen McNulty, In Touch presented by Charles Stanley and No Apologies Tristan Emmanuel are the popular programs of the channel. Audiences can listen the radio online with news, sports, weather updates, religious talk and gospel. You can also make donations by visiting the web-portal. Here sit eh website: www.chimfm.com
Programs
| MAD Christian Radio Show | Embers of the Day | Fridays Only: Back to Back |
| --- | --- | --- |
| Sunday Side Up | Prophecy For Today | IOTA |
| Road to Reality | Freedom Village | People's Gospel Hour |
| Prophecy for Today | Klaus Saari | Moments of Music & Inspiration |
| ICR Creation | French Devotional Program | – |
Personalities
| Kristen McNulty | Pastor Rockwood | Lewis Byer |
| --- | --- | --- |
| PGH | Klaus Saari | Jonathan Urie |
| ICR | Andre Yoko | – |
Contact
Address: 226 Delnite Road
Timmins, ON
Canada, P4N 7C2
Tel: 705 264 2150
Email: chimfm@vianet.ca