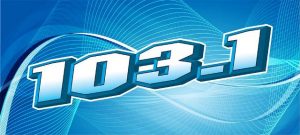 CHHO 103,1 FM is a Francophone community radio based in Louiseville, Quebec based owned by Le Coop de Solidarité Radio Communautaire de la MRC de Maskinongé. Jonathan Gariépy is the Director General of the station. CRTC approved the applicant's request to set up a Type B community station on a frequency of 103.1 MHz using an ERP of 1,520 w. A transmitter at Saint-Alexis-des-Monts was also approved by the commission; the low power repeater would use a power of 140 w and a frequency of 104.9 MHz. CHHO 103,1 FM would broadcast 126 hours of programming each week out of which 110 would be locally produced. CHHO-FM went on air somewhere at the end of 2005 or in 2006.
Listen CHHO 103,1 FM Louiseville, QC Online
Welcome to Radio de la MRC de Maskinongé! Listen CHHO 103,1 FM online from Louiseville, Québec. Wait as the player loads.
Explore More Canadian and Quebec Radio Stations
Canadian Radio-Television and Telecommunications Commission updated the license of the CHHO 103,1 FM on Dec 21, 2012 until Aug 31, 2018. Authorized contours were changed when ERP was increased to 2,300 w in 2014. Local and regional news, sports and weather updates, features, community events and variety of info is hosted by CHHO-FM 103,1. Dernières nouvelles, Concours, Bingo radio, Programmation, Palmarès, Zone audio, Demande spéciale and more can be reached online. Follow CHHO 103,1 FM on Facebook and Twitter. Here is the website: www.1031fm.ca
CHHO 103,1 FM Programmation
| AllFeeL Mix | (De retour à l'automne 2017) Show off | (De retour à l'automne 2017) Le Party mix | Les nuits endiablées |
| --- | --- | --- | --- |
| Rendez-vous rétro | Les fous du rock | Les mordus du country | Le monde en musique |
| Le week-end me réveille | En avant la musique! | Bingo radio | Le réveille-matin |
| Rétro matin | L'Univers New country | Sortie de Bureau | Du trad en vrac |
| Maski la nuit | Les soirées musicales | Maski Week-end | Transeformation |
| Découvertes musicales | Les samedis détente | Émergence | Midi nostalie |
| La cérémonie de minuit | Franco matin | Que de la musique! | – |
| Les instants volés | Samedi country | Classiquement vôtre | – |
CHHO 103,1 FM Team/Animateurs
| Jonathan Gariépy | Serge Noël | Billie-Lou Roy | Alain Ricard |
| --- | --- | --- | --- |
| Marie-Claude Poulette | Yanick Denoncourt | Steve B. | – |
Contact
Address: 50-A Rue de la Fabrique
Saint-Léon-le-Grand
Tel: +1 819 228 1001
Email: info@1031fm.ca