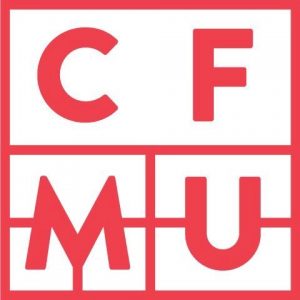 CFMU 93.3 FM Hamilton, originally established in 1963 by Board of Student Broadcasting, is a campus radio at McMaster University and owned by McMaster Students Union. The MSU in 1976 filed an application to set up an FM radio on a frequency of 107.9 MHz but the frequency was allotted to Burlington Broadcasting Inc. as CRTC was not ready to given union the Class B station. However, the MSU was successful in getting the license in 1977; the radio would broadcast on a frequency of 93.3 MHz using and ERP of 50 w. CFMU-FM went on air on Jan 13 1978 and had a transition from being a closed-circuit AM channel. Alex Daschko was approved by the commission to acquire the station in 1980.
Listen CFMU 93.3 FM Hamilton, ON Online
Listen CFMU 93.3 FM online from Hamilton, Ontario. Wait as the stream loads.
Explore More Ontarian and Canadian FM and AM Radios
More About CFMU 93.3 FM
The new transmitter site in Nov 1985 was McMaster Chedoke Hospital. Wattage with a 200 w increment was increased to 250 w on Jan 29, 1991 by the commission but was again decreased to 166 watts in 2000. Redefining Radio In Your Community is the catchphrase. The listener supported radio free from corporations, adverts, sponsors and political intent can be listened across Hamilton-Wentworth area and beyond. It won the station of the year award at the 2010 Hamilton Music Scene Awards. Run by MSU, CFMU-FM 93.3 is the breeding ground for the broadcasting talent in Hamilton and can be heard across Hamilton, Burlington, Dundas, Stoney Creek, Mount Hope, Ancaster, Oakville Audiences can listen the not-for-profit radio online with news & info, current affairs programming, blogs, videos, Top 5 Weekly Charts, Most Recent Podcasts, sports and weather updates and diverse cultural programs and entertainment. Follow CFMU 93.3 FM on Facebook, Instagram and Twitter. Here is the website: www.cfmu.ca
CFMU 93.3 FM Shows
| I Heart Hamilton | The Live N Direct Show | The Launch Pad | MorningFile |
| --- | --- | --- | --- |
| Astral Traveling | The MSU & You | The Throwdown | Top 30 Countdown |
| BGM Radio | Franklee Speaking | Tropicalido | O-Zilla Radio |
| Latin American Show | Viva Africa | DOPEfm | Weekly Mosaic |
| Comic Culture | Indie-licious | Come Sunday | La Force Vive Noire |
| Breakfast of Champions | Armenian Radio Hour | All Canadian All The Time Hour! | The Aboriginal Component |
| Study Jams | Dusted Off | Portuguese Show | Hal Tilt |
| Chinese Contact | French Toast | Alexander the Great | – |
Contact
Address: McMaster University Student Centre, Room B119
McMaster University
Hamilton, Ontario
L8S 4S4
Tel: 905 525 9140 x 20322
Email: cfmucom@msu.mcmaster.ca