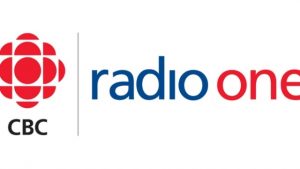 CBLA-FM-1 Crystal Beach is a repeater of CBLA-FM (launched in 1925), a part of CBC Radio One operating on a frequency of 99.1 MHz in Toronto, ON. Canadian Broadcasting Corporation Class A satellite broadcasts on a frequency of 90.5 MHz using an ERP of 319 watts. In 1995 CBC applied for the new FM satellites that would serve as replacement to CBL-AM that included a facility in Crystal Beach. The rebroadcast 319-watts transmitter at 100.3 MHz was again requested by CBC in 1997.
Listen CBLA-FM-1 (CBC Radio One Toronto 90.5 FM) Crystal Beach, ON Online
Listen CBLA-FM-1 online from Crystal Beach. Wait as the stream loads in the player.
After the launch of CBLA on April 19, 1998 the channel was approved; the initially proposed frequency of 100.3 was changed to 90.5 MHz on Sep 10, 1998. On Nov 16, 1998 the satellite was on air officially. CRTC renewed the license of the radio on May 28, 2013 for a five year term until Aug 31, 2018. You can listen to the channel online with news, sports, weather updates, music and talk programs. Follow the radio on Facebook and Twitter. Here is the website: http://www.cbc.ca/news/canada/toronto
CBLA Programs
| Ontario Today | Cross Country Checkup | Tapestry |
| --- | --- | --- |
| Writers & Company | Big City, Small World | This American Life |
| Spark | Backstage with Ben Heppner | Here and Now |
| Fresh Air | Metro Morning | The 180 |
| Out in the Open | The Sunday Edition | – |
Contact
Address: P.O. Box 500 Station A
Toronto, ON
M5W 1E6
Tel: 1 866 306 4636
Email: cbcinput@toronto.cbc.ca
tonews@cbc.ca
torontotips@cbc.ca