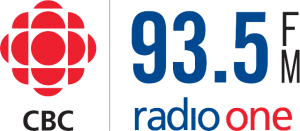 CBCL-FM launched in 1978 is a CBC Radio One station aka CBC Radio One 93.5 FM London owned by Canadian Broadcasting Corporation. CBCL-FM-1 in Tillsonburg is a B1 Class repeater of the station operating on a frequency of 88.7 FM. On July 5, 1978 the station made it into airs officially serving as a rebroadcast facility to CBL 740 Toronto. ERP was 100,000 watts at the start. It was at that time borrowing the content form CBL-AM and CBL-FM in Toronto. On Sep 28, approval was granted by CRTC for the local programing as the station was no more a repeater of the CBLA-FM working with the frequency previously used by CFPL-FM. By the decision, CBCL would be able to broadcast 2:30 hours of locally produced content. 208 Piccadilly Street, Unit 4 was the new studios. The ERP was reduced to 69,300 on Jan 31, 2000, CBLA-FM-2 Paris was given the job to replace the areas that lost coverage.
Listen CBC Radio One 93.5 FM London, ON Online
Listen CBCL 93.5 online from London, Ontario. Stream may take a moment to load.
Get More Ontarian and Canadian Radios
More About CBC Radio One 93.5
On May 28, CRTC renewed the license of the CBC Radio One 93.5 FM London to Aug 31, 2018. In March 2014 the first satellite for the radio in Tillsonburg was approved. On Feb 2, 2015 decrement in wattage to 1,320 watts for CBCL-FM-1 and relocation of its transmitter was applied. The latest development was the launch of the new morning show for local audience in London. Launch of Afternoon Drive in 2015 was also a part of the new lineup introduced by the radio. Audiences can listen to the station online thorough the official Toronto page with national and regional news, sports and weather updates, lifestyle and arts programs and more. You can always follow the CBCL-FM on Facebook and Twitter. Here is the website: http://www.cbc.ca/news/canada/toronto
CBC Radio One 93.5 Programs
| Ontario Today | Metro Morning | Afternoon Drive |
| --- | --- | --- |
| Fresh Air | Here and Now | Big City, Small World |
Contact
Address: P.O. Box 500 Stn A
Toronto, Ontario
M5W 1E6
Tel: 416 205 5808
416 205 3700
Email: tonews@cbc.ca