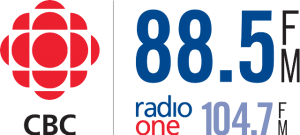 CBC Radio One 88.5 is a News and Talk radio in the ownership of Canadian Broadcasting Corporation. The establishment of CBME-FM dates back to Dec 1937 when earlier formed CRCM became CBM. With CBF operating as a full time French language broadcaster CBM would provide fulltime English service. CBM made a move to 960 kHz in 1939 and was operating from King's Hall Building. Frequency was changed to 940 kHz in March 1941 while the RCA transmitter was still operating with a wattage of 5,000 w. CBM was a part of Trans-Canada network in 1944. Studios were positioned to 1231 St. Catherine Street West by 1946 and the earlier launched transmitter was still operating from Marieville. Transmitter power was increased to 50,000 w somewhere after 1952.
Full List of Québec and Canadian Channels
Listen CBC Radio One 88.5 FM Montreal, QC Online
Listen CBC Radio One 88.5 (CBME-FM) live from Montreal, Québec. Wait as the player loads.
More About CBC Radio One 88.5
After the merger of Trans-Canada and later launched Dominion in 1962, CBM was left out as only CBC station in Montreal. In the next few years a couple of rebroadcast stations were launched. A new transmitter was authorized by CRTC in 1975 and signal feed was changed to directional. In Sep 1978 the channel moved to a new transmitter site at Brossard. CBM-AM switched to FM band in 1998; it would now operate on a frequency of 88.5 MHz. Sherbrooke repeater was approved by the commission in Oct 1999 followed by another one at Quebec City in 2001. At present CBME-FM is operating two transmitters at Cowansville and Montreal. CRTC updated the license of CBME-FM on May 28, 2013 until Aug 31, 2018. Audiences can listen CBME-FM online with news, political talk, interviews and a wide range of spoken word. Follow the CBC Radio One Montreal on Facebook and Twitter. Here is the website: www.cbc.ca/news/canada/montreal
CBC Radio One 88.5 FM Programs
| Radio Noon | Breakaway | Cinq à Six | Quebec AM |
| --- | --- | --- | --- |
| Homerun | Daybreak Montreal | All in a Weekend | – |
Contact
Address: P.O. Box 6000, Montreal, QC H3C 3A8
Tel: 514 597 6300
514 566 9066
514 597 4522
Fax: 514 597 7600
Email: assignmentmontreal@cbc.ca