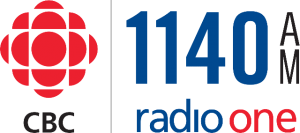 CBC Radio One 1140 AM is CBC Radio One affiliate in Sydney, Nova Scotia. Legally known as CBI-AM, the channel serves the area of Cape Breton Island with a number of FM repeaters and by simulcasting CBIS-FM 92.1, a separate local FM sibling that also operates in Sydney. In May 1948 CBC gave permissions for establishment of an AM station at Sydney that would air on 1570 kHz using a 1,000 watts transmitter. On November 1, 1948 CBI, a Trans-Canada station first singed on air for a potential audience of 100,000 at that time in Cape Breton. Barry MacDonald was managing the station. Year 1962 witnessed the merger of Dominion networks and Trans-Canada; however the programing by Dominion remained a part of the CBI.
Full List of Nova Scotia and Canadian Radio Stations
Listen CBC Radio One 1140 AM Sydney, NS Online
Listen CBC Radio One 1140 (CBI-AM) Sydney, Nova Scotia Online. Wait as the stream loads.
More About CBC Radio One 1140 AM Sydney
By 1965 CBI-AM was operating with a full-time wattage of 10,000 watts – directional at night. During the next couple of years in 1977, September 1984 and 1985 a chain of rebroadcasting facilities was established. As of 2001 CBI 1140 AM has repeaters in St. Lawrence, Inverness, Northeast Margaree and Cheticamp. CRTC renewed the license of the CBC Radio One 1140 AM along with its satellites on May 28, 2013 until August 31, 2018. Local programing includes, Information Morning with Steve Sutherland, Main Street and Island Echoes by Wendy Bergfeldt. Audiences can have the station online with news bulletins, sports and weather updates, information, talk, videos, audios, events info, cultural and entertainment stuff, music and more. Here is the website: CBI 1140 AM
Contact
Address: 500 George Street
Sydney, NS
B1P 1K6
Tel: 902 539 5050