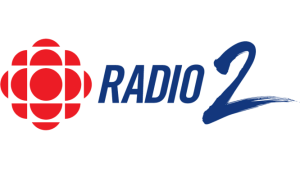 CBC Radio 2 103.3 FM Ottawa legally known as CBOQ-FM is a part of CBC Radio 2 Toronto and owned by Canadian Broadcasting Corporation. CBO-FM serving as a rebroadcaster to CBO-AM got opened on Feb 27, 1948 on a frequency of 103.3 MHz using an ERP of 250 w from studios in the Chateau Laurier Hotel. CBC in April 1960 launched its new bilingual FM network consisting of Montreal, Ottawa and Toronto stations: CBM, CBO and CBC respectively. The network was closed by CBC in Oct 1962 but reopened in Oct 1964. By 1969 CBO became a Stereo channel. In Nov 1975 the bilingual network was renamed as CBC Stereo. ERP of the channel was increased to 84,000 w in 1984.
Listen More Ontarian and Canadian Radios
Listen CBC Radio 2 103.3 FM (CBOQ-FM) Ottawa, ON Online
Listen CBOQ 103.3 online from Ottawa, Ontario. Wait as the player loads.
More About CBOQ
CBO 920 AM shifted to FM band, consequently the call letters of CBO were changed to CBOQ. The stereo network was rebranded as CBC Radio Two on Sep 1, 1997. As a result of an approval of transitional digital radio undertaking by CRTC CBOQ-DR-1 was launched on March 11, 2003 but was closed in 2011 after a couple of renewals in 2009 and 2010. CRTC validated the license of CBOQ-FM 103.3 on May 28, 2013 until Aug 31, 2018. CBBK-FM is currently the only satellite of the station operating in Kingston. Audiences can listen the CBC Radio 2 103.3 FM Ottawa online with music (Adult Album Alternative, Jazz, Classic), arts and cultural programming, playlists and more. Follow CBOQ 103.3 on Facebook and Twitter. Here is the website: http://www.cbc.ca/news/canada/ottawa
Contact
Address: P.O. Box 3220
Station "C"
Ottawa, Ontario
K1Y 1E4
Tel: 613 288 6445
613 288 6485
1 866 306 4636
1 888 817 8995
Email: cbcnewsottawa@cbc.ca