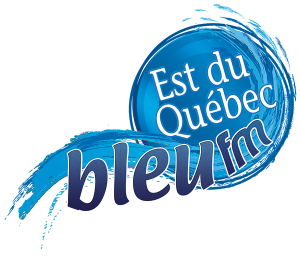 Bleu FM 96.3 Chandler is a Francophone AC format station owned by Radio du Golfe. CRTC on Aug 9, 2004 approved the applicant: Radio du Golfe Inc. to establish an LP commercial station at Chandler that would broadcast modern rock for audiences aged between 18 and 54. 126 hour broadcast week would include local and provincial news stories, sports, weather and traffic updates. News bulletins will take 7 hours while at least 31 hours/week would be dedicated to spoken word programs. The proposed frequency and transmitter power were 92.1 MHz and 10 w.
Full List of Quebec and Canadian Radios
Listen Bleu FM 96.3 Chandler, QC Online
Listen Bleu FM 96.3 online from Chandler, Quebec. Wait for the stream to load.
CFMV-FM hit the waves somewhere in 2005. The Canadian commission changed the frequency and ERP to 96.3 MHz and 5,716 w respectively. Further amendment in the license to see the launch of a repeater at Percé was denied by CRTC in Oct 2009 and April 2012. The denial for the second time came because of the potential interference with Fontenelle broadcast relay transmitter of CJRG-FM. Le rythme que j'aime! Is the catchphrase of the Bleu 96.3. You can listen Blue FM 96.3 online with news, music, cultural and artistic programs. Follow the CFMV-FM on Facebook, YouTube and Twitter. Here is the website: http://chandler.bleufm.ca/debout-gaspesie/
Bleu 96.3 Programmation
| Debout Gaspesie | Les nouvelles | Décompte top 20 |
| --- | --- | --- |
| Décennie 90 | Jeff dans la radio | Génération 60-80 |
| Le 6 à 6 | Country express | Top succès |
| Les midis-lunch | Le retour de martin bossé | Décompte bleu et blanc |
| Country extra | Décompte bleu et blanc | Sur la route country |
| Sur la route country | Décompte top 20 | – |
Bleu 96.3 Animateurs
| Fred Parent | Jeff Proulx | Martin Bossé |
| --- | --- | --- |
| Stéphane Cyr | Bob Péloquin | – |
Contact
Address: 141 rue Commerciale Ouest
Chandler (Québec)
G0C 1K0
Téléphone: 418 689 0963
418 689 9738
866 989 0963
Télécopieur: 418 689 4621