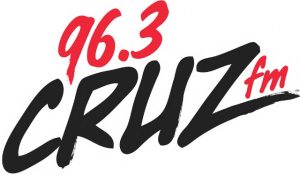 96.3 CRUZ FM also known by its on-air name CFWD-FM is a mix format (Classic Rock, R&B and Pop) radio owned by Harvard Broadcasting. The licensee received the permissions from CRTC on May 28, 2007 to in response to its application to launch an FM station in Saskatoon. The proposed frequency was 92.3 MHz complemented by an ERP of 100,000 watts. CFWD would cover 80% of the local news and offer local programming of 126 hours/week. The wattage was decreased to 96,000 watts and frequency was flipped to 96.3 MHz as an action to avoid the third adjacency interference in the city. Finally on April 9, 2008 the channel: "96.3 Santa FM" was launched as Saskatoon's first ever Christmas station.
More Canadian ans Saskatchewan Radios
Listen 96.3 CRUZ FM Saskatoon, SK Online
Listen 96.3 Cruz FM (CFWD-FM) online from Saskatoon, Saskatchewan. Wait as the player loads the stream.
Exactly after a couple of days the broadcast facility reemerged as Wired 96.3 brining to its potential audiences ranging from the ages of 12 to 34 years Pop, Alternative Rock, Urban and new Hits. Wired 96.3 FM was rebranded as 96.3 CRUZ FM and changed its music format to Classic and Contemporary Rock, Mainstream & Alternative Rock, Pop and Pop Rock and Hits form 70s, 80s, 90's and 2000's. You can find the station and Listen Live on the official site which has for the events/concerts, contests (Name that Hit!, CRUZ FM's Grown Up Halloween Colouring Contest, CRUZ FM Office Launches with TJ's Pizza!, Start Me Up, Friday Happy Hours at O'Sheas Irish Pub) and some really good playlists (96.3 Cruz Song History). Audiences can get Cruz Alerts via Sms, email and Twitter as when their favorite artist is or beat is on-air and also tell CFWD-FM what to play via Cruz Control. Fans may find the station on Facebook, Instagram, YouTube and Twitter. Here is the website: www.cruzfm.com
Programs and Crew
| Kendra | Stacie and Joel |
| --- | --- |
| Dave Morgan (Muzik) | – |
Contact
Address: Suite 200
105 21st Street East
Saskatoon, Saskatchewan
S7K 0B3
Tel: 306 653 9630
306 938 0963 (for contests)
Email: heyyou@cruzfm.com
Fax: 306 653 2634