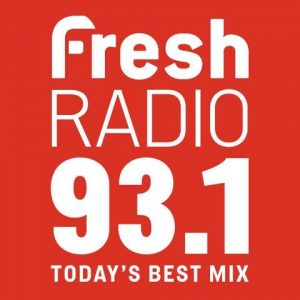 Fresh Radio 93.1 aka CHAY-FM is a Barrie, Ontario based Hot AC Radio launched on May 21, 1977 and is currently owned by Corus Entertainment. CIQB-FM is the sibling and Toady's Best Mix is the catchphrase used by the station. CRTC gave a yes to a request made by Andrew F. Markle, a publisher (newspaper) in the community, in 1976. Applicant was allowed to launch a station using a frequency of 93.1 MHz with a 100,000-watts transmitter. Further, the applicant proposed to use his staff and freelancer as reporters in community. On May 20, 1977 CHAY Ltd. was established with its studios and offices at that time on Highway 26 & 27. Easy Listening was initially the format, the playlists were a collection over 600 minute tapes. 93.1 Fresh Radio was turned off for a day or two when a private aircraft banged into the CKVR-TV tower destroying the antenna which wasn't much used. However with the support of CBC and CHIN Radio Toronto the station returned to the airs with a new tower.
Enjoy More Ontarian and Canadian Radios
Listen 93.1 Fresh Radio Barrie, ON Online
Listen 93.1 Fresh Radio (CHAY-FM) online from Barrie, Ontario. Stream may take a moment to load.

In 1985 the transfer control change made Vincent Dittmer the prime shareholder with 60.8% in the company thus changing it from CHAY Ltd. to Vidicomm Ltd. The remaining 39.2% shares were held by Markle Community Newspapers Ltd. CRTC approved the transfer of effective control of CHAY Ltd. to Shaw Cablesystems Ltd. on March 8, 1990, however the commission brokering the deal was of the point that new licensee should ensure a proportionate mix of music and spoken word programs and would made a practical approach towards a more diverse radio for the diverse audience of the community. The programs like Project Easy and The Horonia Radio Orchestra were winning the praise of the broadcasting bodies in the country.
More About 93.1 Fresh Radio
Studios were rebuilt in May 1992. In 1999 Corus Entertainment Inc. came into to being and CHAY became a part of it. The sister CIQB joined the CHAY in Nov 2000. CHAY was branded as Energy @ 93.1 on Nov 15, 2000, a dance and contemporary hits radio simulcasting a morning show of CING-FM Burlington. In August 2003 the channel was renamed as The New Chay 93.1 FM, a full-fledge adult-contemporary FM. This was followed by another rebranding "FM93 Barrie's Fresh Music Mix", a mix of AC and oldies. CRTC renewed the license on Nov 30, 2010 until Aug 31, 2017. 93.1 Fresh Radio on March 11, 2011 once again switched its format to Adult contemporary and branding to CHAY Today @ 93.1 FM to once again change it to 93.1 Fresh Radio and Hot AC on May 15, 2015. It's the eight Corus asset under having the phrase Fresh Radio in its branding. Audiences can listen to the CHAY (Good Day) 93.1 FM online with a lot of posted stuff about shows, music, news, concerts, contests (Insider Club, Fresh Business of the Week, Fresh Mom's Club with Lisa), playlists, on demand content, Trending and Top Stories. You can follow the Fresh Radio 93.1 on Facebook, SoundCloud, YouTube and Twitter. Here is the website: www.931freshradio.ca
93.1 CHAY Radio Programs
| Weekend Hit Mix | The Weekender with Matt and Tara | Fresh Music |
| --- | --- | --- |
| Fresh Mornings with Matt & Tara | Fresh Weekends with Marina Barnes | Fresh Evenings with Philys |
| Fresh Drive with Dave Blezard | Fresh at Work with Crystal | Fresh Top 20 |
93.1 CHAY Radio Personalities
| Matt | Dave Blezard | Tara |
| --- | --- | --- |
| Crystal Darche | Philys OG | Marina Barnes |
Contact
Address: 1125 Bayfield Street North
P.O. Box 937
Barrie, Ontario
L4M 4Y6
Contest Line: 1 877 242 9931
Tel: 705 737 3511
705 737 3511
Email: info@chaytoday.ca
news@931freshradio.ca
deb.james@corusent.com