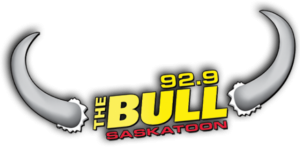 92.9 The Bull legally known as CKBL-FM is a Saskatoon based radio owned by Saskatoon Media Group. CJWW and CJMK-FM are the sibling stations of 92.9 The Bull. Apart from broadcasting Country Rock the station is a home to Saskatoon Blades being a flagship channel of Western Hockey League. 92.9 The Bull Rocks! is the catchphrase used by the CKBL 92.9. CKBL was setup by A.A Murphy and D.F. Streb, the owners of an Electric Shop as CFQC. On July 18, 1923 CFQC singed on air with and ERP of 50 watts to throw a transmission of a few hours daily. In 1925 the wattage was increased from 50 to 250 watts with frequency being switched to 910 kHz. In 1927 and 1932 Effective radiate power and frequency were changed to 500 watts and 840 kHz respectively followed by another power increment of 500 watts (now total: 1,000 watts) in 1934. The programming stretched from morning to late-night making an on-air time of 75 hours/week. Frequency was flipped from 840 kHz to 600 kHz in 1941.
Explore More Sask and Canadian Radio Stations
Listen 92.9 The Bull (CKBL-FM) Saskatoon, SK Online
Listen 92.9 The Bull Radio aka CKBL-FM from Saskatchewan. Wait as the stream gets loaded in the player.
Note: Don't mix the station with 92.9 The Bull Radio (KDBL-FM) Yakima, Washington, a Separate United States channel. CKBL is a separate Canadian radio.
More About 92.9 The Bull Rocks (CKBL-FM)
CFQC was one of few exceptional cases that were not affected by the Havana Treaty and kept airing on the original and already used dial. In 1944 a power increase of an additional 4,000 watts made a full-time ERP of 5,000 w and made CFQC the member of CBC Dominion Network. 92.9 The Bull became a 24 hour broadcaster in October 1957. After the merger of Trans-Canada Networks with Dominion CFQC terminated its affiliation with the Dominion. In 1969 the channel got a subscription of Standard Broadcast News Service late increased its power to 10,000 watts June 1978 and then moved to Stereo in 1984. QC Radio Limited purchased the CKBL-FM from Russwood Broadcasting Ltd. on August 30, 1991. The receivership of Price Waterhouse Ltd. was ended when Clint Forster received 92.9 The bull Rocks in 1994 and thus CFQC (600 AM) became CFQC-FM (750 AM), branded as Hot 98 FM Country, would broadcast on a frequency of 92.9 MHz and use an ERP of 100,000 watts. Elmer Hildebrand Communications Inc. acquired the station from Clint Forster owned Forvest Broadcasting Corp. in 2000. CFQC-FM reemerged as CKBL-FM and was rebranded as 92.9 The Bull on November 5, 2007; CKBL would stick to the country music format. A division of Hildebrand Communications, Saskatoon Media Group (previously known as 629112) was the owner of CKBL-FM. Audiences can listen to the music, news, sports updates from local scene, get concerts info, participate in contests (FGL- Meet and Greet, Sunwing Vacations House Concerts, Bull Winstickers are Here!), browse events (10th Anniversary Coffee Talk Trip, Boots on the Beach 3, United Way Campaign, AG Bag Sold Out, Halo Gala, Choc'Lacure, Potted Potter), find multimedia items i.e. photos & videos, access playlists and more on the official site of CKBL. Fans can follow 92.9 The Bull on Facebook and Twitter. Here is the website:www.929thebullrocks.com
92.9 The Bull Programs
| Mid-Days Programming | 92.9 The Bull Morning Show | The Bull on Demand | Voice of the Blades |
| --- | --- | --- | --- |
| Evening Show | Weekend Show | Drive Time | – |
92.9 The Bull Hosts/The Herd
| Landen | Trevor | Cristy beggs | Pat Dubois |
| --- | --- | --- | --- |
| Kroeker | Kranky | Hudson | – |
Contact
Address: 366 3rd Ave S, Saskatoon, Saskatchewan S7K1M5
Tel: 306 244 1975
306 244 1925
Email: thebull@929thebullrocks.com