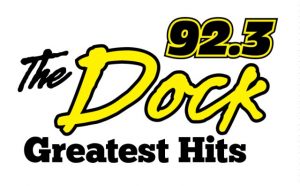 92.3 The Dock launched on July 26, 2010 is a Owen Sound station owned by Larche Communications. CRTC granted Larche the permissions on May 9, 2008 to set up an FM radio in Owen Sound broadcasting on a frequency of 92.3 Mhz using an ERP of 20,000 w. Rock music would be the format and CJOS would initially broadcast 126 hours of local content per week. Rob Brignell was the first General Manager and Sales Manager at the radio before getting retired in spring 2012.
Listen 92.3 The Dock FM Owen Sound, ON Online
Enjoy Greatest Hits of the 70's, 80's and 90's. Listen The Dock 92.3 FM Owen Sound, Ontario. Wait as the stream loads.
Complete list of Ontarian and Canadian Radios for Listeners
More About The Dock 92.3 FM
ERP was decreased to 9,400 w on June 9, 2010 and transmitter was relocated before the official launch. Rebecca Dunphy is the current GM. CJOS-FM went on air on July 26, 2010 with husband and wife Bob Wallace and Diana Meder hosting the first morning show at The Dock 92.3; Classis Hits was the format adopted. Greatest Hits of the 70's, 80's and 90's is the catchphrase of the CJOS-FM. You can listen to The Dock 93.3 FM online with top local news, playlists, contests (Summertime Blues 2017, Lucknow's Music in the Fields, Facebook 3, Impossible Trivia, 5 O'clock 3sum), events, read blogs, follow storm watch on air features, R40 and more. Get social with 92.3 The Dock using Facebook, Twitter and YouTube. Here is the website: www.923thedock.com
Announcers
| Ryan McLeod | Mark Hendrie | Meredith Bond | Julia Wells |
| --- | --- | --- | --- |
| Don Vail | Bob Wallace | Jessica Coultis | Diana Meder |
Contact
Address: 787 9th Ave E, Owen Sound, ON N4K 3E6
Contest Line: 519 470 DOCK (3625)
Tel: 519 470 7626 : 519 470 6397
Fax: 519 470 7631
Email: don.vail@923thedock.com rdunphy@larche.com