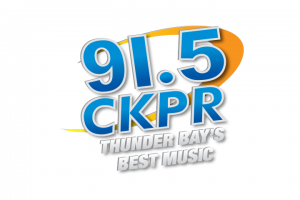 91.5 CKPR established in 1927 as an AM station – preceded by an amateur station 3HU – is a Thunder Bay AC music and talk radio owned by Dougall Media. ERP and frequency was 50 w and 890 kHz at initial launch. Power was incremented to 100 w in 1933 and frequency was changed to 780 kHz in the same year. CKPR changed its frequency to 930 kHz in 1935 and became a CBC affiliate in 1936. There is a whole list of former frequencies and will be too long to make their mention here. So, by 1956 CKPR was operating on a frequency of 580 kHz and was looking forward to receive an approval for 5,000 w transmitter power for daytimes; the change got approved and implemented in 1961.
Listen 91.5 CKPR Thunder Bay, ON Online
Listen 91.5 CKPR-FM online from Thunder Bay, Ontario. Wait as the stream loads.
Explore More Ontarian and Canadian Radios
Studios were relocated to 87 North Hill Street, Port Arthur. The corporate identity of the company was changed from H.F. Dougall Ltd. to C.J.S.D. Inc. Following a local management agreement (LMA) in 1995, the Newcap property CJLB-FM shifted to Dougall studios at Hill Street; the deed ended in 2004. After approval in Feb, CKPR switched its band to FM on June 4, 2007; 91.5 MHz was the new frequency to broadcast Adult Contemporary hits. It was rebranded as The New 91.5 CKPR in April 2008. CKPR-FM-2 @ 93.5 FM hit the waves on Dec 5, 2011 after receiving approval earlier in March 2011. Thunder Bay's Best Music is the catchphrase. You can listen the 91.5 CKPR online with news, features, shows and DJs info, contests (Dinner and Divots, Treasure For Bruno Mars, 91.5 CKPR Birthdays) and events info and more. Follow the 91.5 FM on Facebook and Twitter. Here is the website: www.ckpr.com
91.5 FM Personalities
Danny Foresta Laura Zaina Val Mitchell Bill Hogan Miggz Paige Kok
91.5 FM Shows
| Battle of the Sexes | Danny & Laura in the Morning | Daily Dish |
| --- | --- | --- |
| Water Cooler Conversations | Sunday Afternoons with Miggz | Saturday Mornings with Danny & Laura |
| Middays with Val & Thunder Bay on Demand | Sundays with Val | Wacky Joke Wednesday |
| The Drive with Bill Hogan | Workday Replay | Saturdays with Holly |
| Stories too weird to Make up | Facebook Funnies | – |
Contact
Address: 87 Hill St N
Thunder Bay, Ontario
Canada, P7A 5V6
Tel: 1 888 218 1428
346 2600
Email: bhilgers@dougallmedia.com