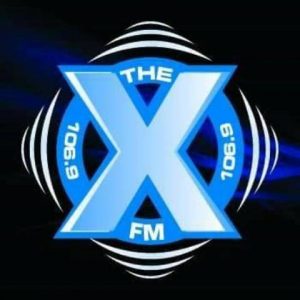 106.9 The X launched in 1978 is a Campus radio owned by Radio Fanshawe and is a based in London, ON. CRTC on Oct 6, 1978 granted permissions to establish an FM station at London; the frequency proposed by Fanshawe for Class A channel was 99.3 MHz with an ERP of 3,000 watts. However, on April 11, 1978 it was decided that CIXX-FM would sign on air on 106.9 MHz from the Department of Communications and that 106.9 The X would provide training and learning opportunities to students at campus with over 117 hours of content per week. 6XFM started its broadcasts on Oct 31, 1978 and was operated by a group of students in the Radio and Journalism departments of Fanshawe.
More Ontarian and Canadian FM, AM and Online Radios
Listen 106.9 The X London, ON Online
Listen CIXX-FM online from London, Ontario. Wait as the stream loads.
In the same year equipment including Ampex reel, ITC cart machines, McCurdy 7550 console, Studer and Technics turntables was brought to the master control room of 6XFM. CRTC renewed the license of CIXX-FM on June 13, 2007 until Aug 31, 2014. 3 kW transmitter gets active with 3 different 5 week rotations carried by students in a semester. Volunteers and students are involved as being Reporters, newscasters, announcers or documentary producers. Production, engineering, management writing and other disciplines are also taught to the students.
Audiences can listen to 106.9 The X online with Rhythmic Top 40, R&B, Adult Hits, local news, sports, entertainment, shows info, contests, events, interviews, podcasts, Playlists and more. You can follow the 106.9 The X on Facebook, YouTube and Twitter. Here is the website: www.1069thex.com
106.9 The X Programs
| Hot 7 @ 7 | Reid's Records | The Drive |
| --- | --- | --- |
| Week in Review | Great White Way | The Evening Show with Isaac |
| The Midday Show | Jazz Junction | X Your Calendar |
| The Morning Show with Emma | Amplified Radio Presents | Saturday Afternoons with Ajay |
| Best of in Your Backyard | 30 Purple Minutes | Western World |
| Saturday Evening with Freed | Chalk Talk | The Evening Show with Erik |
| Overnight | The Midday Show with Ajay | After 8 with Erik |
106.9 The X Announcers and Hosts
| Rachel Moffat | Kyle Rankin | Brandon Bowman | Sara Emm |
| --- | --- | --- | --- |
| Ryan Baskin | Maggie Freeman | Jon Tessier | Danya French |
| Emma Vellinga | Erik Wedekind | Kyle Di Mascio | Naomi Kalynchuk |
| Isaac Piotrowski | Chris Dias | Bailey Lowry | Trent Blackwell |
| Ben Shchudlo | Connor Hutchinson | Kevin Buddy | Sam Downey |
| Mary Keeping | Emma Griffin | Steph Ferris | Ajay Supaul |
| Zack Snelgrove | Brandon Bousfield | Spencer Griffioen | Scott Savard |
| Cam Turnbull | Liam Walmsley | Matt Freedman | Conor Pittock |
Contact
Address: 1001 Fanshawe College Boulevard
London, ON N5Y 5R6
Tel: 519 453 2810
519 453 2960
Email: cixx-fm@fanshawec.ca