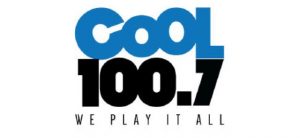 100.7 Cool FM (CKUE-FM-1) is a broadcast relay transmitter of CKUE-FM 95.1 operating in Chatham and owned by Blackburn Radio Inc. Bea-Ver Communications Inc. on Dec 17, 2003 received permissions to set up a transmitter in Windsor. The proposed repeater would operate on a frequency of 100.7 MHz using an ERP of 400 w. It was launched shortly after some testing in May 2004 from studios at 2601 Lauzon Parkway.
Listen 100.7 Cool FM Windsor, ON Online
Listen 100.7 Cool FM online in Windsor-Essex, Ontario. Wait as the stream loads.
Explore More Ontarian and Canadian Radios
Effective control was transferred to Blackburn Radio Inc. in 2006 and frequency was changed to 100.7 MHz on Jan 2, 2007. 3,840 w was the new increased power of the transmitter. Max. wattage was increased to 9,000 w in the same year (2007) and facilities were relocated to 2090 Wyandotte Street East. Cool FM was the new branding adopted by the station in April 2015. We Play It All! is the catchphrase of the radio. You cans listen the Cool 100.7 FM online with a lot of cool stuff including contests, events and more. Follow the Cool on Facebook, Twitter and SoundCloud. Here is the website: www.windsor.coolradio.ca
Contact
Address: 2090 Wyandotte Street E., Windsor Ontario
Tel: 1 844 944 2665
519 944 6801
Fax: 519 944 3747