Rinse FM London Listen Live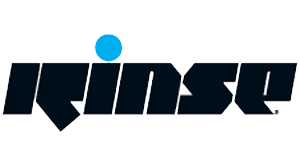 Rinse FM is one of the best music radio station established in 1994 specially for the young people living in central, east and west areas of London broadcasting from Inner London in United Kingdom. It plays mostly urban music including western and UK, shows like grime, dubstep, UK garage, funky, drum and bass. It was first established as a pirate radio station till it was provided a legitimacy community broadcast license in June, 2010. This station was described as top 1 pirate station in London, UK. It is fully transmitted in International English language (British, UK). Now it has covered a vast area of London.
Rinse FM Highlights, Podcast & Downloads

Podcast means previous shows, you can download your favorite shows from 1st december, 2011 to present here.
Click Here to See Podcast Lists with download links
Contact Details
Studio Phone: +44 (0)7539 863 117
Email: shouts@rinse.fm (for dedications & shouts)
Rinse FM Live Radio Streaming – Listen 106.8 FM Online
Below is the live streaming of 106.8 fm online, please wait a while the stream loads completely.

Your browser does not support the audio element.

Hope you will enjoy to listen Rinse FM.