BBC Radio 3 Listen Live UK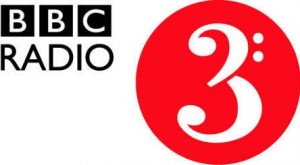 BBC Radio 3 or BBC R3 is a national regional radio station currently functioning and broadcasting under the British Broadcasting Corporation (BBC) based in United Kingdom. The station was first on aired on 30 September 1967 for spreading pop, cultural and western music. When this was newly created, the pop music was not much popular. Overall R3 has also won the Sony Radio Academy UK Station of Year Gold Award in 2009.
Frequencies
FM: 90.2 MHz – 92.6 MHz
DAB: 12B
Freeview: 703
Freesat: 703
Sky (UK only): 0103
Virgin Media: 903
TalkTalk TV: 603
UPC Ireland: 909
BBC R3 plays a large quantity of Classical, jazz, world music, drama, culture and arts shows. The programmes are usually broadcasted in UK's national and world's International language English.
Choral Evensong, Composer of the Week, Jazz Record Requests, CD Review and Pied Piper are the notable programme shows that are observed by many audiences broadcasted live through BBC R3.
BBC Radio 3 Listen Live UK Streaming Online
Below is the streaming of BBC R3, please wait a while the stream loads the radio.
Other BBC Radios