Sabah FM Online – Bagus Bah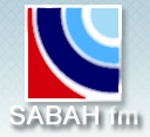 Sabah FM is the best radio station in the state owned by Radio Television Malaysia (RTM) in Malay language. The motto of this radio station is Good Bah. It operates 24 hours a day seven segments. It was established in 1939 in Jesselton (Kota Kinbalu). It is also consist of its official website click here to see.
Sabah FM Frequencies
It has many frequencie. Some of them nearly all frequencies are listed below.
89.1 MHz Kota Kinabalu
89.6 MHz Tawau, Semporna, Kalabakan
89.7 MHz Lahad Datu
West Coast 89.9 MHz, Tuaran-Show
90.3 MHz Tenom, Keningau
92.9 MHz Sandakan, BCS, Bkt. Salt
95.7 MHz Tawau
95.9 MHz Kudat, Tandek, Pitas
97.1 MHz Kudat
97.9 MHz Sindumin, W.P. Labuan
101.5 MHz Kota Belud
104.5 MHz Outback and the West Coast
Sabah FM Online Streaming – Listen Live
Sabah FM is also an online radio station of Malaysia, you  can listen this radio station live online below. If the streaming is not showing then click the "Listen Live" button below to show it.
(more…)