Sarawak FM Online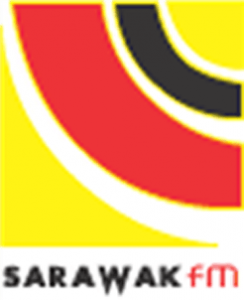 Sarawak FM is one of the popular radio station in Sarawak, Malaysia. It is a state radio station which is owned by Radio Televisyen Malaysia (RTM). It is broadcasted 24 hours during day and night. Sarawak FM was firstly established in 1954. Sarawak FM is also known as the second name called Radio Malaysia Sarawak. Sarawak FM plays different types of music, songs and other entertainment material including Malaysian (in malay language) and other western music (hollywood songs).
Sarawak FM Contact Details
Tel: 082-248422
Fax: 082-241914
E-mail: rtmkuc@rtm.gov.my
Sarawak FM Frequencies
Below is the list of frequencies of this radio station.
| | | | | | | | | |
| --- | --- | --- | --- | --- | --- | --- | --- | --- |
| Coverage | Sarawakfm | Redfm | Waifm | MiriFm | SibuFm | RaSaFm | LimbangFm | BintuluFm |
| Kuching & Samarahan | 88.9 | 91.9 | 101.3 | – | – | – | – | – |
| Serian | 94.8 | 97.2 | 106.9 | – | – | – | – | – |
| Sri Aman | 100.3 | 106.3 | 89.5 | – | – | 89.5 | – | – |
| Betong | 94.4 | 97.8 | 99.5 | – | – | 89.5 | – | – |
| Sarikei | 91.5 | 89.2 | 94.6 | – | 94.6 | – | – | – |
| Sibu | 101.5 | 104.1 | 87.6 | – | 87.6 | – | – | – |
| Song | 95.7 | 99.0 | 99.8 | – | 99.8 | – | – | – |
| Jimbaran | 92.7 | 89.9 | 94.3 | – | 94.3 | – | – | – |
| Belaga | 105.4 | 107.8 | 103.0 | – | 103.0 | – | – | – |
| Mukah | 89.9 | 92.3 | 98.7 | – | 98.7 | – | – | – |
| Selangau | 95.1 | 101.1 | 102.1 | – | 102.1 | – | – | – |
| Bintulu | 93.7 | 100.5 | 97.5 | – | – | – | – | 97.5 |
| Marudi | 97.9 | – | – | – | – | – | – | – |
| Miri | 88.1100.3 | 90.78106.3 | 95.798.0 | 95.798.0 | – | – | – | – |
| Limbang | 100.0101.5 | 104.1107.7 | 104.994.5 | – | – | – | 104.9 | – |
| Old | 97.5 | 100.5 | 101.1 | – | – | – | 101.1 | – |