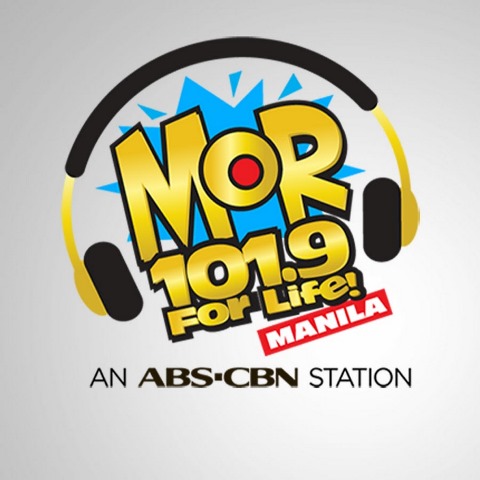 MOR 101.9 For Life!, established in 1956, is a Filipino station based in Quezon City and owned by ABS-CBN Corporation. It comes under the wider My Only Radio Network in the country. After the foundation in 1956, the station by Chronicle Broadcasting Network, the channel was revived in 1986 and experimented different formats after that. DWRR-FM can be listened in the Philippine archipelago and across the globe via TFC or The Filipino Channel. Launched as DWWX-FM (1956-1960) the channel was renamed DZAQ and used the calls until 1972. DWWK were the new calls adopted from 1973 to 1984. DWKO and DZOO came later from 1986 to 1989. The brandings were also changed as OK 101BBC Radio, Knock Out Radio and Zoo FM in the same periods. 101.9 Radio Romance was introduced on Aug 1, 1989 and format was changed to Easy Listening format.
Get More Filipino FM, AM and Online Radio Stations
Listen MOR 101.9 For Life Quezon City, Philippines Online
Listen MOR 101.9 For Life live form Quezon City. Stream may take a moment to load.
<stream is currently unavailable>
More About 101.9 For Life Quezon City
Format was switched to Mainstream Pop and new branding was WRR 101.9. 101.9 For Life! was the new name after dropping WRR from it. Following a transition period between Nov 2008 and Oct 2009, the station was relaunched as Tambayan 101.9 on Nov 4, 2009. The last and current branding MOR 101.9 For Life entered in the life of station following a management decision in May 2013; the change was applied on July 8, 2013. Awards won MOR 101.9 For Life include 16th, 14th, 13th and 12th KBP Golden Dove Awards along with Best Public Service Ad from Catholic Mass Media and Station of the Year Dangal ng Pilipinas-Consumer's Choice Award (2002). You can listen ABS-CBN Station online with best Middle of the Road Music and lively talks. Follow MOR 101.9 For Life! on Facebook, Twitter and Instagram. Here is the website: www.mor1019.abs-cbn.com
DWRR-FM 101.9 Programming
| Midnight Trip | 143 For Life! | Moments on Radio | ASAPinoy sa MOR |
| --- | --- | --- | --- |
| Dear MOR Uncut | Heartbeats | MOR Pinoy Biga-10 | MOR Pinoy Hits |
| MOR Pinoy Biga-10 Weekend | Ready Get MORe: Level Up! | MORning Pinas | MOR Favorites |
| Playlist Mo | Dear MOR | My Only Request | MOR Mix |
DWRR 101.9 FM DJs
| Toni | Mr. Right | Bea | Popoy |
| --- | --- | --- | --- |
| Onse | Maki Rena | Digong Dantes | Reggie V. |
| Jasmin | Ana Ramsey | Yumi | Joco Loco (From Radio City 95.5 Legazpi/96.3 Campus Radio Legazpi/99.5 Love Radio Legazpi) |
| Kisses | Biboy Bwenas | Chinapaps | Rico Romantico |
| Eva Ronda | Marky | Martin | DJ Chacha |
| Badjie | Joe | Bryan | Jhai'ho |
Contact
Address: Sgt. E.A. Esguerra Ave. corner Mother Ignacia Street Quezon City, Philippines
Tel: 415 2272
Email: web_feedback@abs-cbn.com