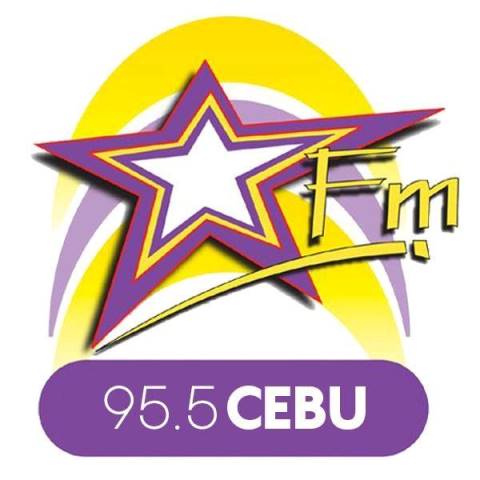 95.5 Star FM Cebu owned by Bombo Radyo Philippines is a Contemporary hit songs and Original Pilipino Music station established in 1995 as 95.5 Gentle Wind. Easy listening format was the first format of the radio competing with 102.7 WSM The Gentle Wind. The channel left the airs on April 1998 and was rebranded as 95.5. Star FM. Original Pilipino Music, contemporary hits, and news came into the studios of DYMX-FM. Masa was the new trend. Classics are hosted on Sundays with new hits and OPM. New logo was launched in 2016 with the introduction of new catchphrase: "It's All For You". This was not the only change as the Hot Adult Contemporary format was joined with a more diverse and crafted playlist consisting of love songs, mellow, soft rock and classics akin to that of 96.3 Easy Rock serving in Metro Manila and 96.3 WRock in Metro Cebu.
Listen 95.5 Star FM Cebu, Philippines Online
Listen 95.5 Star FM online from Cebu, Philippines. Wait as the player loads.
More About 95.5 Star Cebu
Apart from playing music DYMX-FM has been behind the initiatives such as Star Uli to culture honesty among PUJ and taxi drivers in the area. Those taking taxi rides and making use of public vehicles have their belongings and lost items returning to them. The successful and unique initiative was copied by a number of others which is impacting the community positively. The programming of the radio including news, talk and contemporary music coupled with the programs like Bombo Medico and Dugong Bombo, really build the community in a special way. You can listen 95.5 Star FM online with your favorite music and talk programs. Follow the station on Facebook and Twitter. Here is the website: www.bomboradyo.com/starfmcebu/
95.5 Star FM Cebu DJs
| Candy Gold | Kevin Stone |
| --- | --- |
| Sophie Amber | – |
Contact
Address: CBS Building
140 M. Velez St.,Guadalupe
Cebu City, Philippines
Tel: 032 253 0340 PLDT
032 412 4815
032 416 1290
Cell: 0917 638 9652
0949 346 5988
Email: starfm_cebu@bomboradyo.info