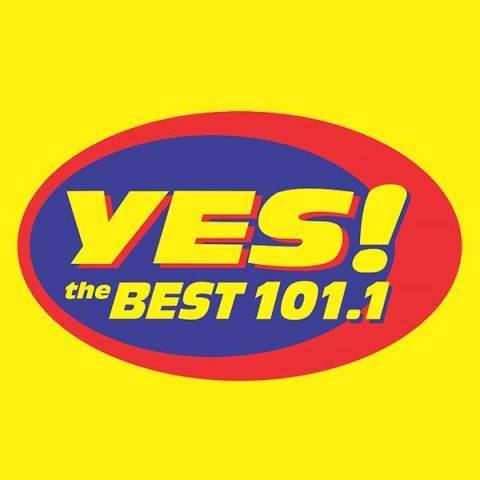 101.1 Yes The Best aka DWYS-FM is a Pasay City radio established in 1980 as DZFX is an Adult Contemporary radio that also broadcasts OPM, and MOR formats for the audiences. Manila Broadcasting Company is the owner of the channel and 90.7 Love Radio, DZRH and 96.3 Easy Rock are the siblings. The Filipinos are naturally unique and positive, and in this respect the radio station dating back to Manila Broadcasting Company in 1998 – is 101.1 Yes The Best. In the founding of DWYS-FM, the Filipino masses have been open to street-smart jokes of radio DJs. From home to public transport and mobile phones, Filipinos continue to support the character, program and music format of 101.1 Yes The Best as a bridge to get to know more about the station. This is evident from the popularity of taglines "Derecho", "Automatic Yan!" And "Hayahay".
Find out More Radios from Mega and Metro Manila
Listen 101.1 Yes The Best Pasay City, Philippines Online
Listen 101.1 Yes The Best online from Pasay City. Wait as the player loads.

More About DWYS 101.1 FM
With its 25,000 watts transmitter at the BSA Towers, the headquarters reach Metro Manila and parts of Bulacan, Rizal Province, Nueva Ecija, Zambales, Quezon, Bataan, Cavite, Laguna, Batangas, Pampanga, Tarlac and Pangasinan. From the unique character of the station – as well as radio DJs – 101.1 Yes The Best in the Philippine industry continues to be one of the top FM radio stations the Filipinos listen to. In 2010, Gawad Tanglaw first recognized Yes The Best as Best FM Station in Metro Manila. And it's only March 12, 2014, the 101.1 Yes The Best Hall of Fame awardee is counted for five consecutive years winning the station as Best FM Station. You can listen trending entertainment news with videos and photos, interviews, Top 20 of the Week and more. Follow the DWYS-FM on Facebook, Twitter and Instagram. Here is the website: www.yesthebest.com.ph/
DWYS-FM DJs
| Raqi Terra | Sexy Megan | Rico Panyero | Lala Banderas |
| --- | --- | --- | --- |
| Maria Morena | Rica Herra | Missy Hista | Shai Tisai |
Contact
Address: Yes The Best Manila
Manila, Philippines
Tel: +63 2 832 6164
Email: contactus@yesthebest.com.ph