6
MY FM Malaysia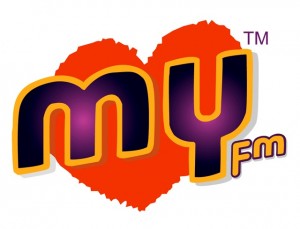 MY FM is a radio station of Malaysia on aired in the Chinese language (China country's language). MY means Malaysia. It is also named as MY Music.
It has many listeners and audiences having 2.2 Million listeners in the week of 2008.
MY FM DJ's
The DJ's or RJ's of this radio station are listed below:
Linde Rong
Yanwei En
Haoran
Phoebe
Zhuo Hui Qin
Yin atmosphere exchange
Chen Zhikang
Jason
JYM
Wayne
Gin
Minjun
Love
Amelyn
This radio station is located in All Asia Broadcast Center, Bukit Jalil, 57000 Kuala Lumpur, Malaysia. While its frequency is 101.8 FM. It is also a Malaysia's No. 1 Chinese speaking radio station. The DJ's of this radio station are between the age of 19 to 29 years. It is broadcasting in Mandarin and Cantonese. It plays the music of 1980′s and 1990′s.

MY FM Listen Online – Capsule
now listen it in high quality on our dedicated player
Note: audio streaming of this radio stations will be available for listening in Malaysia only.

Hope you have enjoyed this MY FM.
Comments
comments