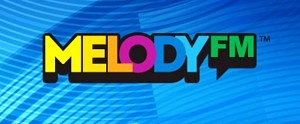 Melody FM a Popular Chinese radio station based in Penang, Johor and other big cities of Malaysia. As different FM Radio stations have different type of listener ship and variety of shows to be performed by DJ's. This station also has has something unique about it, the audience is between ages of 30 to 55. The music played is little bit slow and soothing, mostly from old Chinese collections ranging from 80's to early 2000's. the Melody FM is not too old, it was launched in August 2012 and maintained a great quality and attracted a lot of people to listen to the Dj's shows and daily based Top songs played.one of the famous show is morning boss which is relayed in the breeze of early morning breakfast table. MY FM is also most famous Chinese radio station.
Melody FM Malaysia Frequencies
If someone wants to hear it on air (offline) then following are the frequencies, broadcasting  from different cities of Malaysia.
 

official website:  melody.com.my
Melody FM Listen Online Streaming
As Astro (a radio streaming compnay ) has geoblocked all of its station outside Malaysia so unfortunately people living abroad will not able to listen .so Chinese population living in Malaysia is still lucky to get it. please wait few seconds while it Melody FM loads completely and start playing audio streaming.