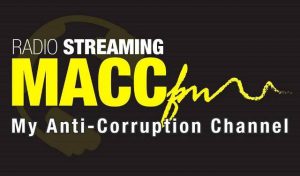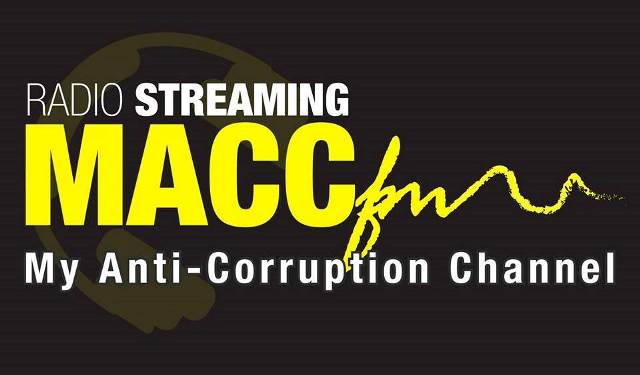 MACC FM is an Anti-Corruption channel sponsored and hosted by Suruhanjaya Pencegahan Rasuah Malaysia (Malaysian Anti-Corruption Commission). SPRM funded initiative being backed by a state institution has a wide reach and appeal to people to inspire them against the menace of corruption. MACC FM launched on December 9, 2015 is a part of media wing of the SPRM intended to launch a media campaign against the evil across the nation and fight it. The multilingual portal and internet radio can be seen as a good move to curb the evil from the society and state institutions.
Full list of Malaysian Radio Stations
Listen MACC FM

Malaysia

Online
Listen My Anti-Corruption Channel: MACC.fm live in high quality stream. Wait as the player loads the stream.
More About FM
Mission is to educate the masses, win the confidence of the public and provide them essential data on corruption, convicts files and most importantly an interactive Multilingual (Malay, Mandarin and English) platform that is quite relevant to their use. Given the centralized access as the portal is connected to Malaysian Anti-Corruption Academy and Anti-Corruption and Ethics Centre (ACE), the concept would help the Suruhanjaya Pencegahan Rasuah Malaysia to voice its message in an organized way to the public. The anti-graft announcements, interviews and advertisements put on the site will surely be an effective step to drive the people particularly youth against the Corruption and its hazards. My Anti Corruption Channel is the catchphrase of the MACC.FM. Audiences can listen to the MACC.FM through official webcast: MACC FM Malaysia or download the official android app from Google Playstore. Don't forget to support the MACC and do own it!
Contact
Address: Konti Radio MACC.fm, Blok D6 Kompeks D, 62007 Putrajaya, Wilayah Persekutuan, Malaysia
Tel: 0388867000
Email: commed.macc@gmail.com