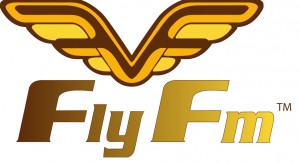 Fly FM (Malaysia's Hottest Music) is one of the most popular radio station located at Klang Valey, Malaysia. It is owned by Media Prima Berhad. It was established in October 3, 2005. The frequency of this radio station is 88.9 FM. It is on aired in both English and Malay languages. It is most popular in Facebook community of Malaysia. the audio streaming is broadcast in AAC format making best radio audible quality.from years of development of FM radio this station also made progress providing best deejays for listener ship and audience.

Fly FM Frequencies

There are many frequencies of fly FM in different countries and cities. The frequencies are listed below. most of them are available for online listening.

87.6  Kuantan
87.9  Ipoh
89.9  Penang
89.9  Sungai Petani
94.0  Malacca
95.8  Klang Valley
98.6  Seremban
99.1  Alor Star
102.5  Johor Bahru
102.5  Singapore
107.5 Terengganu
107.4  Kota Bahru
Fly FM Malaysia Listen Online
Hope you will take enjoy 😉 Fly FM , Below is the live streaming of this famous radio station, you can listen live Please wait a while the stream loads completely.