Cats FM Malaysia Online Radio Streaming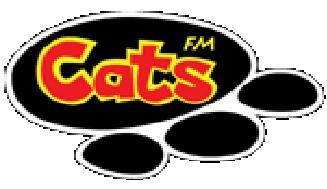 Cats FM is a private radio station of the Malaysia covering the cities Kuching, Sarawak and other cities of Malaysia. Mostly the areas of Sabah, Labuan, West Kalimantan & Brunei. The radio station is available in the languages of Malay, Iban and English. It's Facebook official fan page has more than 4400+ fans. The main programme of its is my false.Three Charts of this radio station including CARTA EKSPRESS CATS, LAGU TEBILANG CATS, CATS TOP 20.
Cats FM Frequencies
99.3 MHz – Kuching, Sri Aman & Betong
88.4 / 99.9 MHz – Sibu
93.3 MHz – Miri
88.3 MHz – Bintulu
88.7 MHz – Limbang
99.9 MHz – Mukah
96.7 MHz – Sarikei
Live Cats FM Online Radio – Capsule
The streaming of this radio station is always available at 24 hours period. Below is the streaming of this radio station. Many blogspot sites share the online streaming of this radio. You need to wait few seconds for listening Cats FM.