Radio Sawt El Ghad Lebanon Online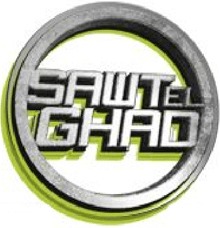 Radio Sawt El Ghad is a famous radio station having world-wide connection among Bahrain, Jordan, Syria and Australia. It was established in September, 1997 from Sawat El Ghad studios in Beirut. In 200 it became the international radio station over the entire world. They provide entertainment, educational and informative programme to their listeners. Its contemporary is Arabic. Alain Jeday, Rima Njeim and Dj Fox are the famous RJ's of Sawt El Ghad.
Radio Sawt El Ghad Contact Information
Lebanon:
Address:

Amaret Chalhoub, Jounieh-Beirut Highway
Jemejian bldg (Daihatsu bldg), 4th floor
Phone Number: +9611881555, +9611881666, +9611881777
Fax: +9611881999
Email: info@sawtelghad.com
Australia:
Address: Suite IC, 9 Burwood, Sydney
Phone Number: +61297471011
Fax: +61297471022
Jordan:
Address: Jordan International Radio Broadcasting Co. L.L.C (Sawt El Ghad)
Abdulla Ghousheh Street, Reem Center 2nd Floor, Amman, Jordan
Sawt El Ghad Radio Live Streaming
Below is the streaming of (high quality) hq from thestreamworld.com, please wait a while the stream loads completely…

Your browser does not support iframes.

Hope you have enjoyed to listen Sawt El Ghad radio station online.