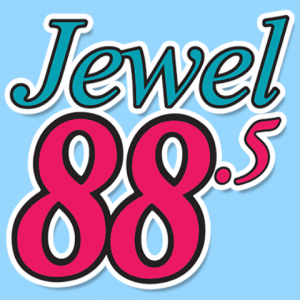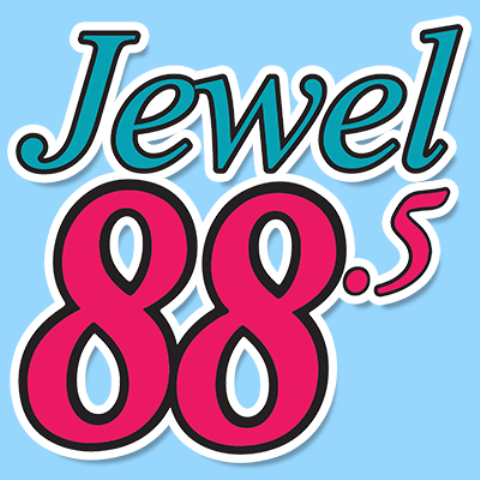 The Jewel 88.5 FM is an English language Adult Contemporary radio owned by Evanov Communications. CKLH-FM, CHRE-FM, CHBM and CHFI are the competitors of the radio. CKDX-FM launched on Feb 28, 1980 as an AM station traces its history back to 1978 when Bradley R. Walker got permissions from CRTC to set up a station on a frequency of 1480 kHz with an effective radiate power of 1,000 watts. The company owning the radio was still to be incorporated; Ralph T. Snelgrove would be the chairman. The calls of the too be launched channel would be CKAN-AM. Competing applications by Al Bestall and DML were continuously denied by CRTC for the local service station in community. On Sep 13, 1983 CKAN Radio Ltd was sold out to North Country Broadcasting Corp. The shares were further sold in January 1985 when General Manager purchased the shares. Country format was changed to contemporary hits in 1986. In 1988 CKAN 1480 AM became a 24 hour broadcast radio when Steve Jackson previously serving at CHUM Group Radio joined in. Effective control was transferred to Emerson Broadcasting Inc. in January 1990.
Get More Ontarian and Canadian Radios for Listeners
Listen The Jewel 88.5 Newmarket, ON Online
Listen Celine Dion, John Mayer, George Michael, The Eagles, Lady Antebellum, Elton John and more from York Region, The GTA, Cottage Country and Barrie.

More About The Jewel 88.5
CKAN had to be closed in March 1992 owing to some serious financial troubles faced by the company following a five-fold increase in the rent. It returned back to May 14, 1992 after fixing issues and conciliation with the landlord owing the land of the site. On Dec 14, 1992 the legal name was changed to CKDX-AM and the channel adopted oldies format. In July 1994 the shift to FM dial was made by the company the 700 watts channel could now be received on a frequency of 88.5 MHz; the decision was executed in August. Gary Turnbull purchased the station in 1996 and that was followed by a decrement in wattage which was now 500 watts. Briefly branded as "The X" the station was renamed as "Power 88.5 in 1997 with a new format: Dance in 1997. Anthony Panza owned 1234870 Ontario Ltd. was the new owner having effective control of 1093641 Ontario Ltd in 1998. In June 2000 the channel debuted with "The Kat" featuring dancing oldies at 88.5 MHz. In 2001 Evanov Radio Group of William Evanov acquired the 70% of the ownership. Fox 88.5 was the branding of the Evanov owned station featuring best oldies form 90's, 80s, 70s and beyond in January 2002. The Jewel became the new identity making channel an Adult contemporary venue for the listeners. CRTC renewed the license of The Jewel 88.5 for a seven-year-term from Dec 2010 to Aug 2017. Lite & Refreshing is the catchphrase used by the station. You can listen to the channel online with music, find upcoming events, concerts, contests, playlists, Joke of the Day, The Jewel Prize Vault, news, entertainment and information. Fans may follow The Jewel 88.5 on Facebook and Twitter. Here is the website: www.885thejewel.com
The Jewel 88.5 Programs
| Gary Gamble & Stacey Englehart | Paid Programming | The International Concert Series | Music Running | Brian Master | – |
| --- | --- | --- | --- | --- | --- |
| The Lounge | Drew Suriano | Brian Crispin | Jewel Overnight | Dave Creelman | – |
The Jewel 88.5 Personalities
| Drew Suriano | The Lounge | Brian Crispin | Dave Creelman |
| --- | --- | --- | --- |
| Gary Gamble | Brian Master | Stacey Englehart | – |
Contact
Address: 88.5 The Jewel CKDX-FM
5312 Dundas Street West
Toronto, Ontario
M9B 1B3
Tel: 416 213 1035
Fax: 416 233 8617
Contest Line: 1 866 916 8850
Email: music@885thejewel.com