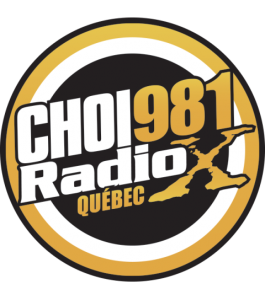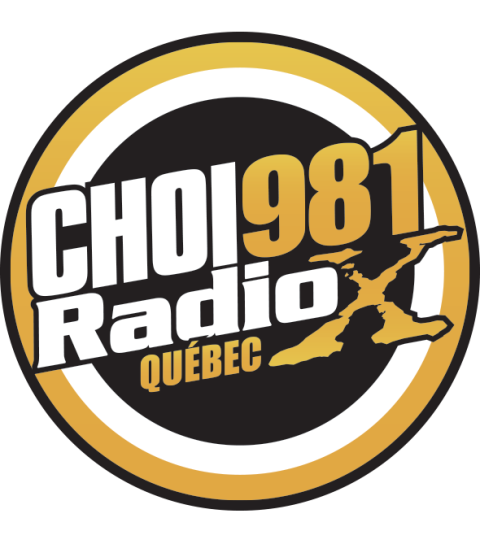 Radio X 98.1 legally known as CHOI-FM is a French talk radio owned by RNC Media and operates in Quebec City area. The history of the station dates back to 1947 when CHRC Ltee got licensed to set up a 250 w transmitter in the Quebec City. CHRC-FM singed on air on a frequency of 98.1 MHz using an effective radiated power of 250 w. By 1957 the radio was operating with a transmitter power of 595 w and by year 1965 it had moved to stereo broadcasting with and ERP of 81,000 w. At some time after 1969 CHRC-FM was purchased by Télé-Capitale Ltée. First major change came up when the call letters were changed as CHOI-FM. Control was transferred to Enterprises Tele-Capitale Ltee on Aug 7, 1979. X 98.1 was purchased by Capital Radio Broadcasting Operations Inc. in 1985.
Get More Quebec and Canadian Radios
Listen Radio X 98.1 Quebec City, QC Online
Listen Radio X 98.1 (CHOI-FM) online from Quebec City, Quebec. Stream may take a moment to load.

CRTC made a strong statement in 1986 by warning the Capital Radio Inc. of jeopardizing its license by not following the Pop terms agreed in the license. Shares (all) were transferred to Télémédia in 1995. Telemedia which had already sold its 80% of interest in the Radio X 98.1 to Genex Communications Inc., gave all its shares to Genex Communications in 1997 after a deal brokered by CRTC. ERP was decreased to 40,000 w in 1998. Disputed with CRTC regarding programming and renewal of the license became a highlight in July 2004. After protests and a legal battle of the CHOI, Federal court extended the license in Aug 2004 counter to that of CRTC's decision. By 2006 Radio Nord Communications Inc. was operating CHOI. Radio Nord was renamed as RNC Media in 2007. Alternative Rock Music was the format in 2010. CRTC validated the license of the now Talk Radio in Aug 2012 until Aug 31, 2013. Follow the Radio X 98.1 on Facebook and Twitter. Here is the website: www.radiox.com
CHOI 98.1 FM Programmation
| Légendes du Rock | Last Call | Le show du matin week-end | Marceau le soir |
| --- | --- | --- | --- |
| Maurais Live | Gravel dans le retour | DH en 90 minutes | Good Morning Québec |
| Martineau-Trudeau | Moreault en jase | Fillion | Le Char de Hits |
CHOI 98.1 FM Animateurs
| Raphaëlle Beaupré | Laurence Gagnon | Vincent Cauchon |
| --- | --- | --- |
| Véronique Bergeron | Jonathan Trudeau | Roby Moreault |
| Jean-Christophe Ouellet | Alexandre Leblond | Denis Gravel |
| Richard Martineau | Dan Gravel | Jeff Fillion |
| Dominique Dumas | Dany Houle | Yannick Tremblay |
| Jean-Françis Blais | Émilie-Jade Couillard Tremblay | Dominic Maurais |
| Martin Busuttil | Laurent Gaulin | Yannick Marceau |
Contact
Address: 1134 Grande-Allée Ouest, bureau 300
Québec, (Québec), G1S 1E5
Tel: 418 687 9810
418 670 9098
1 877 440 2464