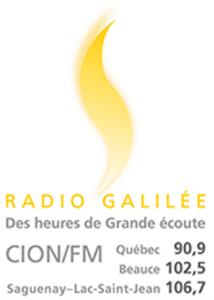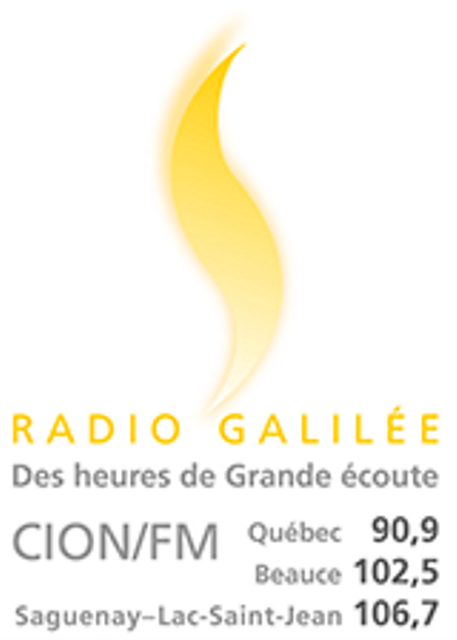 Radio Galilée 90.9 FM is a Christian contemporary radio operating in Quebec City and owned by Fondation Radio-Galilée. Legally known as CION-FM, the Galilée 90.9 singed on air on Set 19, 1995 after Fondation Humanité 2000 was permitted by CRTC to open a religious radio for the Francophone audiences in the Quebec City on a frequency of 90.9 MHz using an ERP of 5,685 w. A 400 watt-repeater at Beauceville airing on a frequency of 102.5 MHz was also approved in the same application. French language evangelical broadcaster would air at least 57.5 hours of local content each week.
Listen Radio Galilée 90.9 FM Quebec City, QC Online
Welcome to Radio Galilée 90.9 (CION-FM): Une Radio Religieuse Catholique. Stream may take a moment to load. Listen Radio Galilée 90.9 FM online from Quebec City, Quebec. Wait as the player loads.

Have More Quebec and Canadian FM, AM and Online Radios
More About Galilée 90.9
A new booster transmitter was approved by commission in Dec 2002; CION-FM-2 as a Class C station would serve at Saguenay/Chicoutimi and Lac St-Jean area population. Studios of the Galilée 90.9 were at 3196, chemin Ste-Foy, Quebec City. License was renewed by CRTC on Aug 17, 2012 until Aug 31, 2013. Audiences can listen Word of God and gospel online with programmation info, écoute à la carte, actualités, services, équipe info and feel more closer to God. Follow the CION-FM on Facebook and Twitter. Here is the website: www.radiogalilee.com
Contact
Address: 3196 chemin Sainte-Foy, Québec, Qc, G1X 1R4
Tél: 418 659 9090
1 800 447 2466
418 650 1572
1 866 650 1572
Télécopieur: 418-650-3306
Email: cionfm@radiogalilee.com
fondation@radiogalilee.comholique