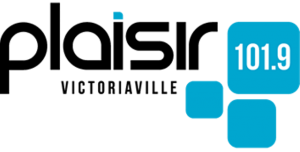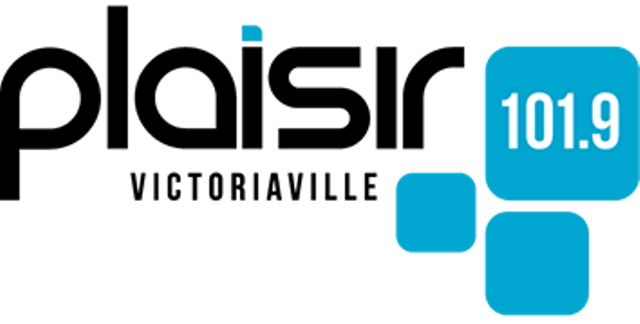 Plaisir 101,9 on aired on Oct 19, 1951 is a Victoriaville based soft AC French station owned by Attraction Media. CFJO and CJKLD are the siblings of the channel. Pierre Brisson was approved for a 1,000 w AM. CFDA 1380 AM was officially opened on Oct 21, 1951 from its studios at Laurier Theatre. It became C.A.B member in 1952. CRTC rejected the transfer of the channel from Radio Victoriaville Ltee to Dr. C.A. Gilbert in 1954. Adult listeners share of the radio in 1958 was quite impressive with 52,424 listeners per day. Facilities were moved to 55 St-Jean-Baptiste in 1961. ERP was increased to 10,000 w in 1976. It disaffiliated with Radio Victoriaville Ltee and joined Le Resseau Telemedia in 1979. By 1988 it was associated with Appalache Network.
Explore More Canadian and Quebec FM, AM and Online Stations
Listen Plaisir 101,9 FM Victoriaville, QC Online
ÉCOUTE EN DIRECT/Listen CFDA 101,9 FM online from Victoriaville, Quebec. Wait as the stream loads.
Local programming was cut down to 44 hours in 1991. The channel switched to FM band in 1999; 101.9 MHz was the new frequency and 1,350 w was wattage. ERP was reduced to 955 w in 2015. CFDA-FM was rebranded as Plaisir 101.9 in Sep 2016. CKLD Thetford Mines content was also dropped in favor of 100% local broadcasts. Francophone audiences can have the adult contemporary station online with music and concours. Get social with CFDA-FM 101,9 on Facebook and Twitter. Here is the website: www.plaisir1019.com
Programmation
| Légendes de la pop | Le retour | Extrême |
| --- | --- | --- |
| Plaisir le matin Week-end | Plaisir au travail | Plaisir le matin |
| Plaisir Musique | Les soirées Plaisir | Plaisir week-end |
Contact
Address: 55, St-Jean-Baptiste
Victoriaville, Québec
G6P 4E1
Tel: 819 752 5545
Email: plaisir1019@attractionradio.ca