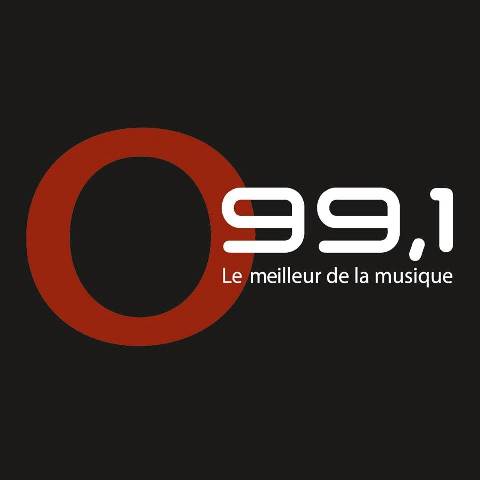 O 99,1 established in 1976 is a Port-Cartier based is a French language Contemporary Hits/Top 20/Top 40 station owned by Attraction Media (previously Radio Port-Cartier Inc.). CIPC-FM was approved by CRTC on Feb 14, 1974 as an AM broadcaster. The channel hit the waves on Oct 4, 1976 on a frequency of 710 kHz using an ERP o 1,000 w. Along with the sibling CKCN active in Sept-Îles area, the station disaffiliated with CBC in 1977. Radio Port-Cartier Inc. acquired CIPC-FM in 1982. By 1984 the channel was reported some of the content produced at CKCN however, it had its own share of over 90 hours per week programming.
Full List of Canadian and Quebec Radios
Listen O 99,1 FM Port-Cartier, QC Online
Listen O 99,1: On vous joue que des hits! online from Port-Cartier, Québec. Wait as the stream loads.
More About O 99,1 FM
CIPC was converted to FM band after the approval of CRTC on Sep 24, 1993; 99.1 MHz would be the new frequency and 7,400 w would be the new transmitter power. Official move to FM band was made somewhere in 1994. ERP was increased to 45,016 w in 2007. Format was changed to Contemporary Hits in Feb 2009. CRTC rejected the licensee's application to increase wattage in June 2010. Audience can listen O 99,1 online on the official site with programmation, musique, nouveautés, les Hits et trouver une chanson in menu. Follow O 99,1 on Facebook and Twitter. Here is the website: www.o991.ca
O 99,1 FM Programmation
| Ça commence de même | Le meilleur de la musique | Le retour | O99,1 sur demande |
| --- | --- | --- | --- |
| Les grands bazous week-end | Week-End | Les hits | – |
CIPC-FM Animateurs/Team
| Léa Gentes | Jean St-Pierre | Marc-André Lepage |
| --- | --- | --- |
| Évans Bergeron | Mathieu Pineau | Emy-Jane Déry |
Contact
Address: 365 Boulevard Laure
Sept-Îles, Qc, G4R 1X2
Tel: 418 968 2472
Fax: 418 968 9900