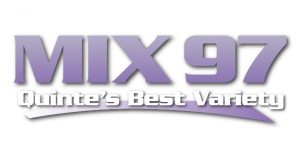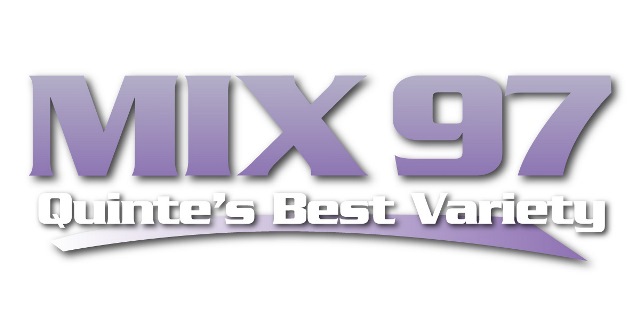 Mix 97 owned by Quinte Broadcasting is a Class B Hot AC station operating in Belleville, ON. The radio was launched as CJBQ-FM in Aug 1962 with a 17,400-watt transmitter using a frequency of 97.1 MHz. Wattage was increased to 50,000 watts on Feb 15, 1978. The calls were changed to CIGL-FM in the same year (1978). News content was decreased (from 15 ½ to 11 hours/week) in Feb 1984 following the approval of CRTC. The channel flipped its format from EZ listening to Hot AC in June 1995; CIGL was branded as MIX 97. By the year 1997 MIX 97 was available on internet. After having served 14 years at the channel Ingrid Moore left the studios to start a job at CJOJ.
Listen Mix 97 FM Belleville, ON Online
Listen Mix 97.1 FM online from Belleville, Ontario. Wait as the stream gets loaded.

More About Mix 97
The Effective control was changed in 2011 to a joint ownership. CRTC made an administrative renewal of the license on Dec 21, 2012 validating the FM channel to Aug 31, 2017. Audiences can listen the radio online with Quinte News, Community events, pics & vids celeb quinte news, contests ( McDonalds Wake Up and Win, Mix Morning Trivia, All Request Noon Hour, 4 O'clock Winning Song, Montana's 9*2*5) Mix 97 Beach Party, blogs, playlists, and more fun stuff. Follow the channel on Facebook and twitter. Here is the website: www.mix97.com
Mix 97.1 FM Programs
| American Top 40 with Ryan Seacrest | Rick Dees Weekly Top 20 | On-Air with Ryan Seacrest | Dr. Sanjay Gupta |
| --- | --- | --- | --- |
| The Drive Home with Justin and Dani | Mix 97's McClassic Cut | Wake up (The Morning Show) with Sean & Orlena, the most fun in the morning | Middays with MJ |
| All Request Noon Hour | BMO Nesbitt Burns Financial Report | Win Lunch as the At Work Music Director | – |
Mix 97.1 FM Hosts and Personalities
| Dani Guppy | Sean Kelly | Orlena Cain | Kevin Williams |
| --- | --- | --- | --- |
| Jack Miller | Justin Anderson | MJ | – |
Contact
Address: P.O. Box 488
10 South Front Street
Belleville, Ontario
K8N 5B2
Tel: 613 969 5555
Contest Line: 613 962 9700
Fax: 613 969 8122