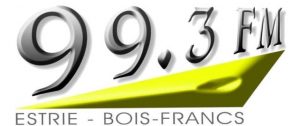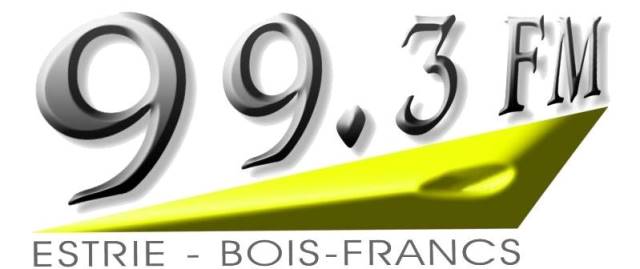 Le FM 99,3 is an Asbestos Francophone community radio in the Estrie region of Quebec. The radio was established in 1972 as CJAN-AM after the approval of CRTC to Radio Victoriaville Ltee. on June 14, 1972. 1340 kHz and 1,000 watts was the frequency and ERP; the frequency was finally allotted on July 26, 1972 once abandoned by CKFL. The disaffiliation of the channel from Radio Canada takes place on June 1989 and it was then linked to Telemedia. Effective Radiated power for nighttime was increased to 1,000 w in Dec 1984. Le FM 99,3 was rebroadcasting CKLD's programming (25 hours and 45 minutes) in 1989. Radio Plus B.M.D. Inc. acquired the channel in 1991 and bulletins were increased to 22 while most of the content was still produced at Resseau des Appalaches.
Enjoy More Canadian and Quebec Radio Stations
Listen Le FM 99,3 Asbestos, QC Online
Listen Le FM 99,3: Bois-francs, la radio locale! online form Estrie town of Québec. Wait as the stream loads.
More About Le FM 99,3
CJAN shifted the band to FM; 99.3 MHz was the new frequency and 6,000 watts was the ERP approved. The new transmitter power would be instrumental in providing better reception to Danville and Asbestos towns. Francophone inhabitants in Asbestos can listen the Talk and variety online Événements, Petites trouvailles, concours and more on the official site of Le FM 99,3. Follow Le FM 99,3 on Facebook and Twitter. Here is the website: www.fm993.ca
Le FM 99,3 Programmation
| Les rendez-vous country with Dany Côté | Entre jour et nuit | Coffret générations with Michel Thibodeau | Informations nationales |
| --- | --- | --- | --- |
| On sort du lit with Katy Morin | Entre jour et nuit | Musicalement vôtres with Yvon Leblanc | Brunch Week-end with Carl Lambert et Katy Morin |
| Style de vie with Yvon Leblanc | Côté cours with Katy Morin | À la belle étoile | Top souvenirs with Carl Lambert et Katy Morin |
| Infos régionales à | Infos nationales à | Coffret générations with Michel Thibodeau | À la belle étoile |
Le FM 99,3 Animateurs/Team
| Michel Thibodeau | Katy Morin | Dany Côté | Carl Lambert |
| --- | --- | --- | --- |
| Marie-Paule-Drouin | Steve Pelletier | Sylvie Pion | Yvon Leblanc |
Contact
Address: 1, rue Hilaire
Asbestos, Qc, J1T 0A3
Tel: 819 879-0993
Fax: 819 8797922
Toll Free: 1 866 988 0993
Email: info@fm993.ca