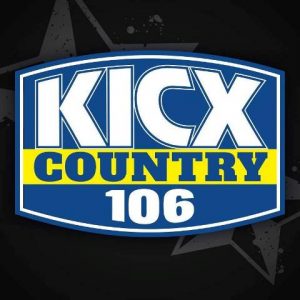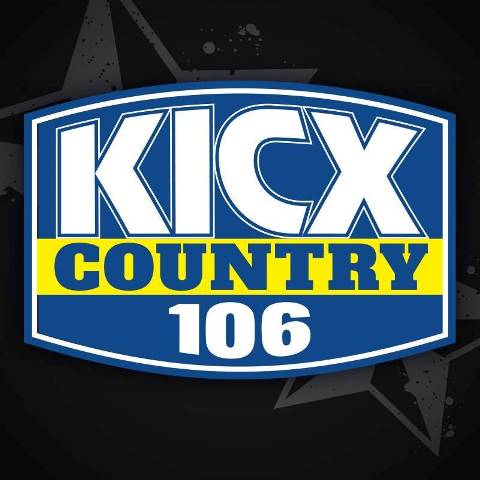 KICX Country 106 (CICX-FM) is a Orillia based Country music station owned by Larche Communications. Simcoe County, you're in KICX Country! is the tagline used by the country channel. In 1942 CHPS was in the beginning of the journey. Gordon Smith was given the responsibility of GM. Parry Sound Broadcasting Co. was the company behind the CHPS, a 250 watt station that would air on 1450 kHz. On Aug 8, 1942 the radio singed on air. Gordon joined RCAF in 1943 and after one year of service came back to acquire full share in the station by getting the remainder owned by Alec Mitchell. In the summers of 1945 the station moved to Orillia and was launched by the mayor of the city as CFOR. The studios were opened in in Barrie in Dec 1945 and CBC'S Dominion Network was joined in 1945. Frequency was approved to change from 1450 to 1570 kHz (switched in 1954) and increase was made in the ERP to 1,000 watts in 1950. Studios were moved to 241 West Street in 1954. Aug 16, 1957 marked the increased of wattage of the newly installed 10,000-watt transmitter as the site of the station was struck by Hurricane Hazel in Nov 1954.
Complete List of Ontarian and Canadian Radios
Listen KICX Country 106 105.9 FM Orillia, ON Online
Listen KCIX Country 106 105.9 FM Online from Orillia, Ontario. Stream may take a moment to load.

The news transmitter was launched by Bob Hope on Sep 4, 1957. Following the merger of Trans-Canada and Dominion Networks in 1926 Gordon smith in 1964 sold out CFOR to Great Lakes Broadcasting Ltd. Maclean-Hunter Ltd. acquired the full share in CFOR in 1967. On May 28, 1968 the station was formally transferred to the newly made collaboration, Orillia Broadcasting Ltd., between Countryside Holdings and Maclean-Hunter. Eastern Broadcasting Co. Ltd in 1976 was allowed by CRTC to purchase the CFOR Orillia in 1976. Telemedia communications following an exchange deal got its hand on CFOR. In 1988 a new subsidiary Telemedia Communications Ontario Inc. took charge of the CFOR. KICX Country 106 was shifted to FM band with 105.9 MHz as its new frequency, ERP would be 43,000 watts and 7 Progress Drive will be the home to the radio. CFOR was deleted on Nov 30 after the launch of CICX-FM 105.9 branded as KICX-FM on Sep 7, 1993. Format of the newly launched radio was flipped to Adult contemporary. In April 2000 Rogers following a larger deal that involved Telemedia and Standard Radio Inc. purchased CICX-FM and "EZ Rock" was rebranded as 105.9 Lite FM.
More About KICX Country 106 FM
In 2003 Rogers and Larche Communications singed an LSA (Local Sales Representation Agreement) thereafter Larche will manage the sales and related operation of the CICX. KICX Country 106 was renamed as Jack FM in August 2003. At the end of the year 2007, CRTC approved the exchange of assets between Rogers and Larche. Larche traded CIKZ-FM for CICX and launched it on March 2008 as KICX Country 106 airing on a frequency of 105.9 MHz from Orillia, ON. Wattage was decreased to 10,600 watts in May 2008 and relocated the transmitter in the same facility as shared by CICZ-FM. CRTC validated the license of the CICX-FM on Nov 2010 to Aug 2014. Audiences can listen the KICX Country 106 online with access to blogs, local news, playlists, contests info (Our KICX Chicks Day at The Spa!, Boots and Hearts Contest, Lotto Max, Cabela's Mountain Man/Woman), community events, R4C (Radio for Cardiology) storm watch cancellations and more. Fans may connect with the KICX Country 106 on Facebook, Twitter, Insta and YouTube. Here is the website: www.kicx106.com
KICX 106 FM Programs
| KICX 106 "New Music Challenge" | Jack & Carey Morning Show | Canadian Country Spotlight | Weekend Afternoons with Chris Evans |
| --- | --- | --- | --- |
| Country Top 40 | Middays with Amy Aust | KICX Country Gold | – |
KICX Country 106 FM Announcers
| Martin Vanderwoude | Chris Evans | Bryan Cooper | Neil Anthony |
| --- | --- | --- | --- |
| Amy Aust | Jack Latimer | Carey Moran | Kevin Dunlop |
Contact
Address: 25 Ontario St
Orillia, ON
L3V 0T7
Tel: 705 792 2000
705 325 1570
705-722-KICX (5429)
Fax: 705 326 1816
Email: maustin@larche.co
promo@kicx106.com