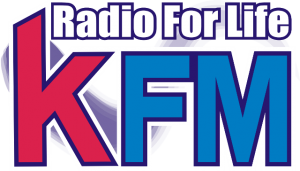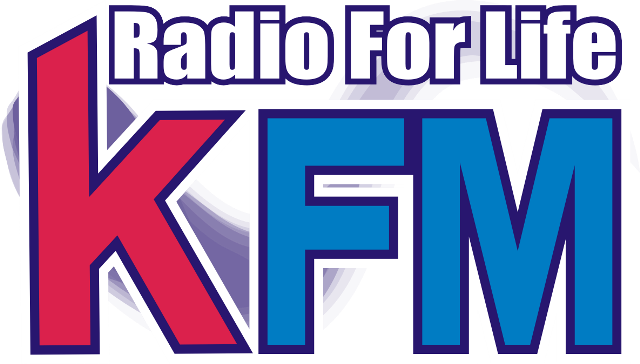 KFM 95.5 FM Radio or CJTK-FM is a Christian music station owned by Eternacom and operates in Sudbury. The religious broadcast station was launched in 1997 from its studios at 430 Notre Dame, Suite 210 after the CRTC on June 6, 1997 allowed Curtis Belcher and Eternacom Inc. to setup an FM station that would broadcast on a frequency of 95.5 MHz using a low wattage transmitter of 35 w. In Sep 1997 the commission approved an increment in ERP to 1,400 w and also endorsed the relocation of transmitter site. A booster at North Bay was also approved by the commission in Sep 2000, it would get the frequency of 89.5 MHz and 33-watt transmitter. A new transmitter was purchased to use the 1,400 w power. The North Bay satellite: CJTK-FM-1 was replaced with a specialty 800-watt commercial FM in 2005. The little current rebroadcaster was also approved in 2005. To serve the Greater Sudbury area the ERP was increased to 8,100 w in 2007. Eliot Lake station was launched in 2008.
Listen KFM 95.5 Sudbury, ON Online
Listen KFM 95.5 FM in Greater Sudbury, Ontario. Wait as the stream loads.
Full List of Ontarian and Canadian Radios for Listeners
KFM 95.5 Radio was rebranded as KFM (formerly K95.5) in Aug 2009. Mattawa and Timmins rebroadcasting FM facilities were installed in the later years. Eternacom Inc. in Jan 2017 applied for six new transmitters for Sundridge, Spring Bay, New Liskeard, Englehart, Iroquois Falls and Sault Ste. Marie to CRTC; the application is under process. Radio For Life is the slogan of the CJTK-FM. CKBB-FM, a tourist information radio for some time is the defunct sibling of KFM. You can listen the KFM Radio online with Shows info, schedule, recently played, music (Christian) news, upcoming events, Scripture of the Day, local news, bus cancellations, road conditions and more online. Audiences can also support Ministry Christian Radio with donations via link given online as its is a non-profit entity and supports donations. Follow the Gospel CJTK-FM on Facebook, Pinterest and Twitter. Here is the website of KFM 95.5 Radio: www.kfmradio.com
KFM Radio 95.5 Shows
| The Breakfast Club with Dean, John & Andrew | Sunday Praise & Worship | Ministry Mondays | The Long List with David and Lisa Long | Give me the Word |
| --- | --- | --- | --- | --- |
| Great Music! | Your Health Today! | The Holdup with Sojo | Love Worth Finding | 20 The Countdown Magazine |
| The Doctor is In | Back to the Bible | The Gaithers Homecoming Radio | Restoration Church | The Home Run with Ian Cameron |
| Finish Program | Sudbury – Finish Radio Program | Adventures In Odyssey | Heart of South | Saturday Morning Hit Music |
| Overnight Praise | Cross Current | Hit Music | Road to Reality | Haven Today |
| In Touch | First Baptist Service | Walk in the Word | All Nations Service | – |
| The Lutheran Hour | Focus on the Family | Sudbury – Music You Can Believe In! | The K Cafe | – |
Contact
Address: 2150 Lasalle Blvd.
Sudbury, ON, Canada P3A 2A7
Tel: 705 674 2585
888 674 2585 (Toll Free)
Prayer Lines: 705 674 7729
1 866 772 9379 (Toll Free)
Email: mail@kfmradio.ca