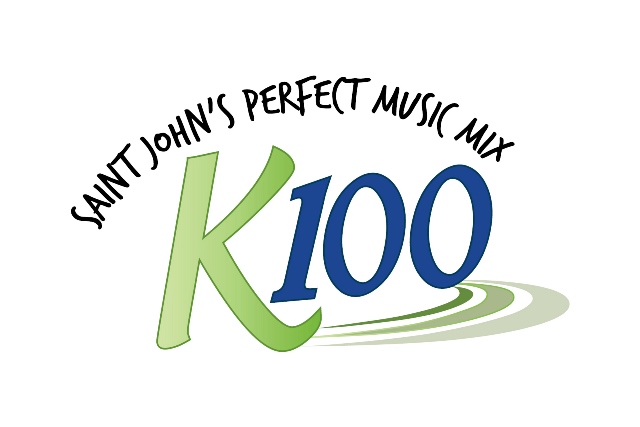 K100 also known legally as CIOK-FM is a Saint John station launched in 1987. Maritime Broadcasting System owns the contemporary hit radio in New Brunswick. Saint John's Perfect Music Mix is the tagline used by the channel. CFBC and CJYC are the sibling station of the radio. CRTC gave yes to the Mervyn Russell's (who had of shares) application on December 3, 1986. The channel to be launched would air on a frequency of 100.5 MHz with an ERP of 100,000 watts. Eastern Broadcasting Co. Ltd was to be on the back of the company that had to be later incorporated. Eventually the CIOK-FM was launched in 1987, Gary Crowell was the first GM. Newcap Broadcasting in 1997 acquired the station to later sell it to MBS Radio (Maritime Broadcasting System) in 2005.
Listen K100 100.5 FM Saint John, NB Online
Listen K100 (CIOK-FM) online from Saint John, New Brunswick. Wait as the stream loads.
Complete list of New Brunswick and Canadian Radios
K100 had been frequently #1 from 1991 to 2002 during the times of Bruce Weaver, a pioneer announcer and real gem serving the radio in its golden era. The Adult Contemporary format of the K100 could be changed to Classic Hits but keeping in view its clash with Moncton based CFQM-FM MBS decided to change the format to contemporary hit music in July 2009. However, as of September 2015 the channel has rolled back to Adult-Contemporary format. Audiences can have the listening online with news, contests (Elf on the Shelf, Loaded Louis, Pillow Talk) events (Toy Drive, A Very Dysfunctional Christmas), weather updates, playlists and more. Fans can get updates through Facebook and Twitter pages of the K100. Here is the website:www.k100.ca
Programs and Hosts
| The iHeartRadio Twenty | K Mornings with Andrea Cyr | K Birthdays | Weekday Afternoons with Tosh Taylor |
| --- | --- | --- | --- |
| The Entertainment Report | Hot 7 at 7 | Traffic Report | – |
Contact
Address: K100
226 Union Street
Saint John, NB E2L 1B1
By phone:
Tel: 506 658 5100