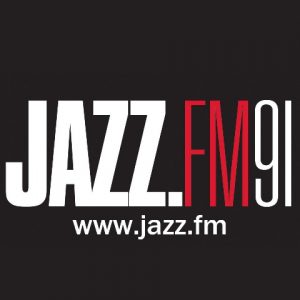 JAZZ.FM91 is a Jazz radio owned by CJRT-FM Inc. and established in 1949. Jazz and the Arts is the catchphrase of the channel. The Toronto station was officially launched on Nov 22, 1949 after the approval by CBC for an educational FM that would broadcast on a frequency of 88.3 MHz using an ERP of 3,000 w (later 9,000 w). The federal authority approved the change in frequency to 91.1 MHz in 1950. ERP was increased to 27,000 watts in 1965. It was one of the few stations affiliated with Broadcast news service in 1969; fulltime and part-time staff were serving in the news department of the student-run radio. In 1973 Ryerson Polytechnical Institute had to give up on the radio because of financial problems. Primer William Davis came for the rescue of the station and a non-profit corporation (CJRT-FM Inc.) was founded after the acquiring of the student channel that couldn't be closed because of large public outcry.
Explore More Canadian and Ontarian Radios
Listen JAZZ.FM91 Toronto, ON Online
Listen CJRT 91.1 FM online from Toronto, Ontario. Wait as the player loads the stream.
The transmitter site was changed and ERP was increased to 50,000 w in 1975. And was reduced to 40,000 in 1981. Tributes were received by the channel in 1995 from Canadian Association of Broadcasters for its 12 hour series containing over 100 interviews exploring the history of Canada and Quebec. Changes were made over the years in educational, talk and musical content. A number of non-Jazz musical content was revoked by the college radio including folk, opera, blues and world music in Oct 2000. News bulletins were provided by BBC World News. CJRT-FM was rebranded as JAZZ.FM91 and the channel adopted an all-Jazz format broadcasting 24 hour Jazz hits. Audiences can have Ryerson's University radio station online with programs such as Jazzology, Jazz 4 Kids, JAZZ.FM91 Youth Big Band and The Canadian Jazz Archive Online. Educational programs, internships, workshops, scholarships and more can be accessed on the channel promoting the arts, cultural and education in the community. News & events, (In the Clubs, Sound of Italy and Home-made) info, Music and Videos, educational content, playlists, podcasts, galleries, contests (Best Seats) info and more is available on the site. Follow theFM 91.1 on Facebook, YouTube and Twitter. Here is the website: www.jazz.fm
CJRT 91.1 FM Programs
| CAFÉ LATINO | One Mic, One Chair | The Sound of Jazz | Joe's Jazz | Radio Deluxe Music to listen to Jazz |
| --- | --- | --- | --- | --- |
| Black History Month: Giant Steps | Saturday Afternoon Jazz | A Different Cut | Bulz FM | Nightlab |
| Night & Day | Brush with Greatness | Jamie Cullum BBC Radio Show | Dinner Jazz | Midday Jazz |
| The Big Band Show | Jazzology | Good Morning Toronto! | My Kina Jazz | Notes with Brad Baker and Churchill Cellars |
| Stolen Moments | Breakfast Blend | Jaymz Bee | Bryan Snelson's Market Report | Mark Wigmore |
| Ronnie Scott's Show | Documentary Sunday | Jazz in the city | First Listen The Program | Arts Toronto |
| Music memory | Sunday Afternoon Jazz | Afternoon Drive | BBC News | – |
CJRT 91.1 FM Hosts
| Heather Bambrick | Joe Sealy | Ross Porter | Brad Barker | Garvia Bailey |
| --- | --- | --- | --- | --- |
| Jaymz Bee | Mark Wigmore | Terry McElligott | David Basskin | John Devenish |
Contact
Address: JAZZ.FM91
4 Pardee Ave, Unit 100
Toronto, ON M6K 3H5
Tel: 416 595 0404
Fax: 416 595 9413
Email: info@jazz.fm