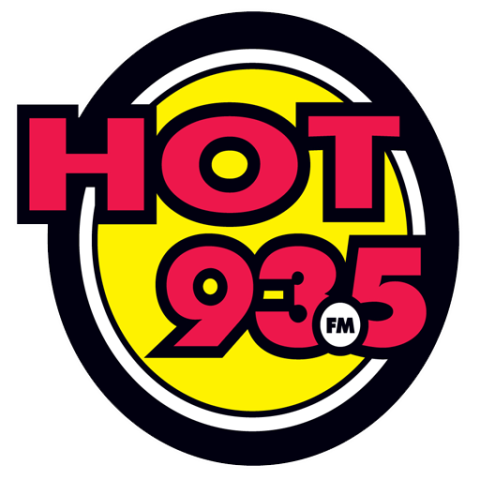 The New HOT 93.5 launched in 1965 as CKSO-FM is Contemporary Hit Radio (CHR) owned by Newcap Broadcasting. As a CBC Trans-Canada affiliate it aired CBC's programming even after the consolidation of Dominion networks and Trans-Canada network. In 1978 after getting independence from the network the channel changed its calls signs to CIGM and adopted a country music format. CBC now had it owned and operated CBCS-FM in Sudbury. GM in the calls showed the name and surname of George Miller, who was one of the three founding members of Cambrian Broadcasting, the parent to the CKSO-FM-AM and TV at that time. The company was dissolved in 1980 following the sale of CKSO-TV to Mid-Canada Communications. Consequently United Broadcasting was born to hold the shares of radios (CIGM and CKSO-AM) which it sold to Telemedia in 1986.
Explore More Ontarian and Canadian FM and AM Radios
Listen HOT 93.5 Sudbury, ON Online
Welcome to The New HOT 93.5: Sudbury's #1 Hit Music Station. Listen HOT 93.5 online in Greater Sudbury, Ontario. Wait as the stream loads.

More About The New HOT 93.5
The format was changed to Pop and Rock in 1990 after the approval of CRTC. Two siblings CKSO-AM and CIGM-FM swapped their frequencies in the same year (1990). 790 AM was the new frequency of CIGM while CKSO would use 92.7 switching to the FM band. Standard Broadcasting Inc. got hold of Telemedia in 2002 the CIGM to Rogers. Roger the traded their asset to Newcap Broadcasting in exchange of Halifax CFDR-AM in Nov 2008. The long used 790 AM slot was abandoned by CIGM in Aug 2009 to test 93.5 FM with classical rock numbers. Kung Pao 93.5 FM playing Chinese music remained active four days from Aug 20 to 24 before officially taken care of by Newcap on Aug 25, 2009; Hot 93.5 was the new branding. The simulcasting CIGM-AM was abandoned forever on Sep 30, 2009 after living decades. Listen More, Play More! Is the catchphrase. CHNO-FM is the sibling of the radio. You can listen to HOT 93.5 online with The Morning HOT Tub, HOT Blogs, HOT DJs, HOT Trending Track, contests (Bury Sherri, Legit for Lotto, HOT Pizza Party, Hum for Daily Grand) and events info and of course your inquires. Find your favorite station on social media platforms of Facebook, Twitter and Instagram. Here is the website: www.hot935.ca
93.5 FM Programs and DJs
| The Morning HOT Tub with G-Rant & Sherri K | The Daly Download | DJ Tdot |
| --- | --- | --- |
| DJ Paq | DJ Charlie | Devin in the Afternoon |
| The Weekly Top 30 | The Canadian Hit 30 | Sherri K |
| G-Rant | Ryan Seacrest | Evenings with Nevena |
Contact
Address: 493-B Barrydowne Road,
Sudbury, Ontario, P3A 3T4
Tel: 705 560 8323
705 560 9350
Fax: 705 560 7765
Email: info@hot935.ca